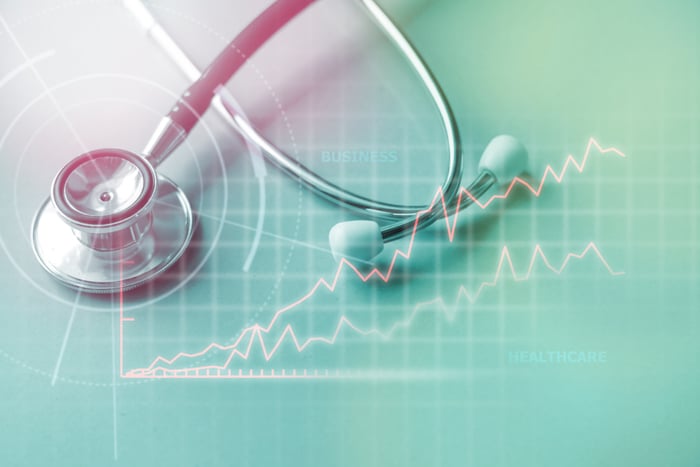 Every business began as a single entity, which also stands true for healthcare facilities. What's now a flourishing hospital network likely started as one doctor's private practice.
Wanting to grow your medical practice is natural, admirable, and essential to your facility's future. However, expanding into locations has its challenges. Here are a few tips to expand your medical practice seamlessly.
1. Attract Quality Employees
Quality employees create the foundation of any business. Quality employees can reassure patients by being knowledgeable and comforting, presenting the level of quality your medical practice upholds. As the main interaction with your patients, they are crucial to keeping them within your practice. That means finding quality talent is essential.
As your practice grows and becomes increasingly well-known, it will increase your employer brand and help attract more talent accordingly. However, there are multiple things you can do in the meantime to attract and retain quality employees for your medical practice.
Offering competitive benefits helps your medical practice support your staff and help accommodate them. These include "voluntary benefits" like health insurance, life insurance, retirement savings, or vacation pay. It also provides workplace flexibility and better capabilities to fulfill work/life balance.
Offering competitive benefits is often challenging, especially if your practice is still in the early stages of growth and your staff is small. Outsourcing benefits, such as through a PEO, can help you get better benefits at a lower cost.
2. Onboard and Train New Hires Efficiently
To make your entire practice streamlined, operations at your new location should mirror those at your other sites. Some patients may need to visit more than one of your offices, and keeping your operations consistent will help everything run more smoothly. Creating a cohesive impression across your practices requires a standardized training and onboarding procedure.
Onboarding will help you seamlessly bring on new hires and get the mundane tasks, such as filling out forms and conducting background checks, before their start date. Training procedures will provide your staff with a solid knowledge base as they take on their roles, reinforcing consistent practices and procedures.
3. Use Technology to Your Benefit
Technology is a tool that helps enhance efficiency at all levels of your practice, whether it's to support your staff or your patients. Updating your medical equipment is essential, but technology is available at many more levels.
As your practice grows, you need to be able to share records and information across locations. Investing in a record-keeping system that works through your entire practice helps streamline that so your staff can provide patient support regardless of which facility they visit. However, it's crucial to ensure patient information is kept secure.
You can also use technology to support your staff by using HR software to quickly and easily share work schedules and arrange for people to take time off or swap shifts. Making these processes easier on your staff takes significant stress off them while helping your practice run more efficiently.
4. Outsource Mundane but Necessary Processes
Every business must handle many necessary but mundane processes, like payroll processing or benefits administration. These are crucial to your business but exist outside the requirements of running your business. However, if you do them incorrectly, you risk damaging employee morale or incurring fines for noncompliance.
You don't need to handle these tasks yourself, as you can easily outsource them to a third-party entity, such as a PEO. In addition to providing benefits packages, PEOs handle payroll processing as a basic offering. Letting them handle it ensures all paychecks are delivered accurately and on-time, updated to reflect any extra shifts or changes, and maintain compliance with payroll taxes.
5. Efficiently Track Time and Attendance for Staff
Standardizing your time tracking and attendance process helps you increase the scale of staff you manage without overloading your system. As you grow your practice by adding one location (then another), you significantly increase the personnel you must manage. Keeping track of that can easily overwhelm your existing HR staff, but by using an internalized system, you can do so efficiently.
Using a time-tracking and attendance system will help employees hold themselves accountable while providing information for payroll processing. It also enables you to communicate efficiently with staff about changes or to manage their shift changes.
Partner with a PEO to Grow Your Medical Practice
As your medical practice grows, its needs will change accordingly. Your needs with a staff of five will be very different than with a team of fifty, and adjusting will be crucial to your success. Working with a PEO is one of the best ways to handle this issue, as they have the expertise to help you scale efficiently. They can support a smaller team by providing better benefits than you could otherwise have with such a small group. Their expertise and guidance let them adapt to your growing personnel, helping you adjust your internal structures accordingly.
Expanding your practice is an exciting undertaking that will help to build your business and increase profitability. Working with a PEO can make the entire transition more manageable and less stressful from start to finish.