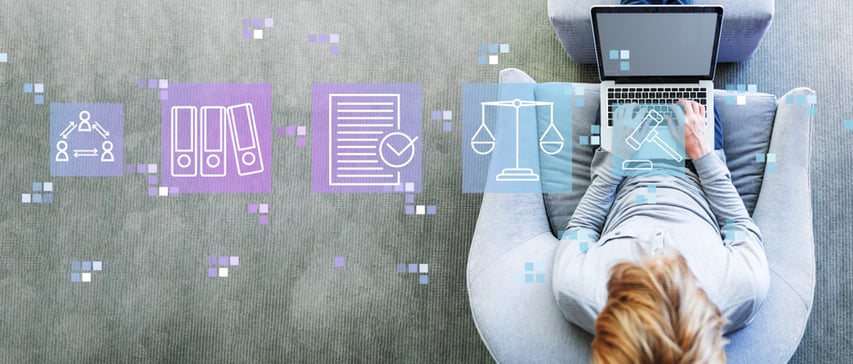 Your business requires constant attention. You have a lot on your plate, from hiring and managing employees to ensuring client satisfaction. But you also have business operations tasks like managing risk and compliance.
Staying compliant is crucial to keeping your business operating and growing. But it's incredibly challenging and time-consuming. A Professional Employer Organization (PEO) can take this load off your shoulders, giving back time and energy to focus on your core business needs.
Tracking Changing Regulations
Small businesses are subject to countless regulations. You need to deal with business licenses and insurances and ensure compliance with all federal, state, and local employment laws. When these laws and regulations change, it's up to you to make business changes to maintain your compliance. 
Many small businesses don't have the time or resources to know when a law changes, let alone take appropriate action to ensure they remain compliant. Instead of hiring an HR team member to focus solely on this work, something that could become extremely costly and add to your company's overhead, you can partner up with a PEO.
Your PEO will handle all the complexities associated with tracking ever-changing regulations. Instead of placing that burden on you or an internal team member, your PEO tracks changing laws, finds out what steps you need to take to stay compliant, and develops action plans for your company to implement. All you must do is follow your PEO's instructions instead of wasting precious time and resources.
Risks of Non-Compliance
Non-compliance is something you don't even want to think about but need to address to ensure you avoid the complications and problems it brings. Your biggest concerns are fees and fines, employee lawsuits, and damage to your company's reputation. You want to avoid these things at all costs. 
Issues of non-compliance make it challenging to run your business. It also makes running your business significantly more expensive and prevents you from reaching your goals. When your focus shifts to non-compliance issues, you don't have the time or focus on guiding your business and employees in the right direction, slowing your growth and success.
One of the most common non-compliance issues that cause fines and employee lawsuits is payroll errors. Even innocent mistakes can violate laws and leave employees without an accurate paycheck or one at all. Mistakes can also lead to inaccurate withholdings and tax filings, leading to unhappy federal and state regulators. The best way to avoid these issues is to partner with a PEO who can handle your payroll and compliance matters, giving you the peace of mind to know that your business is in good hands.
How a PEO can be Your Regulatory Expert
PEOs specialize in keeping track of regulatory changes and can automatically implement any necessary adjustments to maintain your company's compliance. A PEO will staff HR and regulatory experts whose sole job is to stay on top of changes in laws and regulations that might affect your business. When a change happens, they can explain how it affects your business and what steps you need to take to ensure you remain compliant and avoid the costs associated with non-compliance.
Because the PEO you choose to partner with gets to know you, your employees, and your business intimately, they gain significant insight into the daily operations of your business. It gives them a deep understanding of how your business functions and what laws and regulations affect your company. When these laws change, they can quickly help your business adapt.
Your PEO does much more than work to keep your business compliant. They also help you attract and retain top talent in your industry by designing and implementing a competitive benefits package, including retirement plan options. Implementing a 401(k) is not a simple task, nor is administering one. Your PEO can handle that for you while also ensuring you meet your 401(k) compliance requirements.
Many small businesses think that these services come at a high cost and that it's just easier, faster, and cheaper to hire internal employees to do these duties. Unfortunately, that can lead to costly mistakes and non-compliance. HR outsourcing is cost-effective for small businesses because you don't need to hire a new HR team member to handle these complex duties. 
You avoid putting all your eggs in one basket, as well. A PEO grants you gain access to a team of HR experts who can help guide your business to faster growth and success. Because PEOs become an extension of your business, they know what you need and have the resources to provide it.
Find the Right PEO for Your Business
A PEO offers your small business a comprehensive HR outsourcing solution that works diligently to keep your business compliant with ever-changing laws and regulations. Without a trusted and knowledgeable guide at your side, you risk costly mistakes leading to expensive and embarrassing government fines and penalties. That can also give rise to employee lawsuits and lower your company's ability to provide high-quality services to your clients and customers. Understanding that experts should handle compliance issues makes a crucial difference in your company's growth and success.