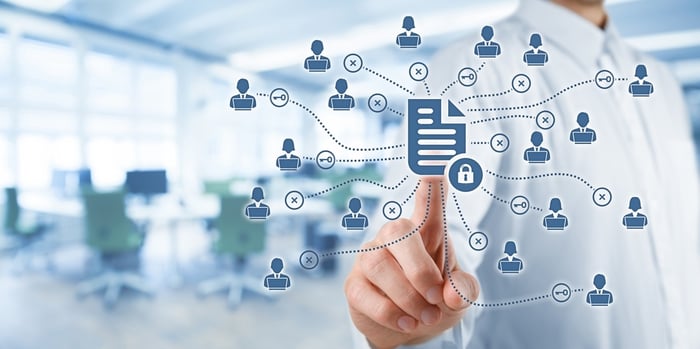 Everything is data these days. You already know you must analyze data about your customers and competitors if you are to succeed.
But what about your employees? In today's data-rich world, it's vital that HR collect (and protect) the data you need. At the same time, you need to find a balance between employee privacy and your values.
So, what kind of data should HR track, and how can you use it?
How HR Can Use Data
As a business leader, you make crucial decisions all the time. Good HR data can help you inform these decisions and keep your business on the right track. Both internal and external employee data can help with this. For example, do you know what competitive wages are for all of your positions? What about other positions you might expand into?
Collecting data can help you understand worker trends such as wages, time-off requests, and even morale, productivity, and engagement. It can help you understand what your employees want and how you can provide it without compromising your business, improving morale, and reducing turnover. For example, would your employees be happier with fewer fixed holidays and more floating ones they can use for religious or cultural celebrations? Do people work better if allowed to be more flexible in shift start and end times? What does behavioral data such as who shows up for meetings tell you?
Data is an important tool you can use to inform decisions regarding your goals and strategies. While you will still need to rely on your prior experience and corporate vision for many aspects of your business, you can gain specific insight into which items need to be prioritized or remedied before conducting your primary tasks.
What Data Should You Track
Your HR department should track both data relevant to internal functioning and external trends. Be careful only to collect the data you need (again, employee privacy is highly significant. "Snooping" on your employees is a quick way to lose good talent) and analyze adequately. Make sure you know how to interpret your data.
However, you should consider tracking the following:
Employee count, including seasonal, temporary, and part-time employees.

You need to understand when your staff might need some extra help. Are you over-staffed or under-staffed? Are there particular times of day or week when you don't have enough coverage of crucial functions?

Voluntary EEO or personal information.

Tracking EEO information can help make sure that you are attracting a diverse and thus more productive workforce. It can help make sure that you are not allowing unconscious bias to interfere with raises and promotions.

Current and historical wages.

Again, are your wages competitive? How much are wages rising in your industry? If you get left behind on wages, you will lose people. If you go too far ahead, you might end up paying too much on payroll. It's key to make sure your best employees can't get a better deal elsewhere. Make sure to take into account benefits offerings and other perks such as flexibility.

Costs to train and onboard.

How much does each new employee cost you? Knowing this can inform several things. For example, if a critical employee requests a significant wage increase, you can compare it to the cost of replacing them. It can also help you spot areas where you might be wasting money.

Employee engagement and satisfaction.

This can be challenging to track, as it is soft data, dependent on perception. Periodic employee surveys can help, as can making sure supervisors take proper notes in performance reviews. While you have to be careful from an ethical perspective, looking at employee

social media

can also help. Sometimes people will complain when they think you are not looking and expose something you can quickly fix. However, avoid using social media or emails in a punitive manner, or employees will move to profiles under another name or otherwise obscure what they post.

Recruitment and retention rates.

How long do your employees stick around? How many resumes do you get for each open position? If the second number is low, your job descriptions may not be doing the best work for you. How many candidates do you have to interview to find the right fit? Too many candidates will waste time, too few means you aren't attracting the right people.
These can be tracked and help you make the right decisions about wages, training, and recruitment methods.
Add Value to Your Business Decisions
You need all of the information before making critical decisions. Having this data allows you to show the resources you have to back up a decision, especially one which might be unpopular.
With data, you can step in to help staff before they ask. For example, if employee surveys show that wellness is a concern, you might want to add a gym or provide a gym membership or set up a relaxation room so people can take breaks in private. Or, if employees work from home, are they complaining about their work environment, and is there anything you can do to help? Supporting employee well-being is a net win for your company because it helps your staff, your business, and your bottom line.
Improved data means improved decision-making, and this helps grow your business. Collecting all of this HR data can appear to be overwhelming to start with, but a PEO can help. PEOs can provide enterprise-level human resources information systems (HRIS) software that helps collect, store, and protect your data.
They can also advise you on the best ways to use it. Partnering with a PEO is the best way to make sure you can collect and interpret the data you need.