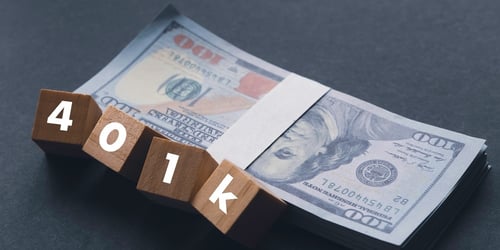 A Professional Employer Organization (PEO) is a company that provides your business with outsourced HR services and support. PEOs can help your company offset HR tasks while staying in control of your business and your employees.
Not all PEOs are created equal. So choosing the right PEO for your business will require some research and evaluation.
How PEOs Help Your Business
PEOs offer businesses a wide range of services. Each service provided helps your HR team grow your business and expand your company culture by taking on mundane and complex HR tasks.
Payroll Processing & Compliance
Payroll is complex, especially if you have workers in more than one state. Knowing who should do your payroll comes down to who you trust. A single HR employee may not understand all the relevant payroll laws and could make innocent mistakes. However, even innocent mistakes come with costly fines and penalties, not to mention unhappy employees.
Compliance with federal, state, and local employment laws requires an expert who understands how to interpret laws and help your company take the necessary steps to protect itself. With a PEO, you gain access to a team of HR professionals who can guide your business and prepare for employment law changes.
Employee Benefits & Administration
Offering benefits is one of the best ways to attract and retain top talent in your industry. But for many small businesses, benefits are simply cost-prohibitive. A PEO can give you access to their master benefits plan, negotiated at scale by experts. This plan can provide you with access to high-quality benefits that you and your employees can afford.
Administering benefits is a whole other beast and ripe for compliance issues. A PEO staff has benefits experts who will administer your company's chosen benefits for you, so you don't have to worry about staying compliant.
HR Administration & Consulting
So much of HR is mundane. Your HR team will be thrilled to shed some of those repetitive tasks, freeing up their time to focus on your core business needs and helping you build an attractive culture that gives your company a competitive edge.
Your PEO will also guide you through complex matters, like terminations and layoffs. When you have a question, you can rely on your PEO to give you accurate and timely answers that help your business keep moving forward.
Workers' Comp & Risk Management
With few exceptions, workers' compensation insurance is a requirement for all businesses. But it can be cost-prohibitive, especially in specific industries like construction. When you partner with a PEO, you gain access to their workers' comp plan and inherit their experience modifier rate, which could be less than yours, immediately reducing your costs.
PEOs also provide you with risk management techniques. By building a return-to-work and safety program, your business can ensure your workers are properly trained and get back to work if they suffer an injury.
Commercial Insurance
Like workers' comp, getting commercial insurance can be challenging for some businesses. Depending on the industry you operate in, you may have strict commercial insurance requirements. Getting adequate coverage could be costly.
A PEO has relationships with many national insurance carriers and can help you obtain sufficient coverage at rates that fit your budget. Whether general liability, property, errors and omissions, or other types of commercial insurance coverage. Your PEO can help you get the coverage you need that fits your budget.
Services PEOs Provide for Employees
Choosing employee benefits is difficult for small businesses. You have many options but few that are in your budget. You know that you need to offer benefits to help attract and retain top talent in your industry, and partnering with a PEO may be the solution.
A PEO gives you access to their master benefits plan, which may include services such as:
Medical, dental, and vision insurance

Life insurance

Retirement plans
COBRA compliance

Long and short term disability
Setting up your employee benefits plan is seamless with a PEO. You choose the benefits you want to offer, and your PEO gives you access to those plans so you can offer them to your employees. 
The Benefits of Working with a PEO
Offering benefits to your employees can give you a competitive advantage in your industry. The simplest way to provide best-in-class benefits for many small businesses is to partner with a PEO. With a PEO, you can save costs, maintain compliance, and offer Fortune 500 benefits at prices you can afford.
Small businesses that partner with a PEO see a growth rate of 7-9 percent faster than other businesses and have a 10-14 percent lower turnover rate. Because PEOs can offer businesses these cost savings, your company's growth could blossom even more than it already has. Partnering with the right PEO gives your company and employees access to support and benefits that can help your company thrive.
Choose the Right PEO for Your Business
The right PEO helps you manage your HR staff without losing control of your company. Because a PEO gives you access to better benefits, reduced costs, and shoulders the compliance and complex burden of HR tasks like payroll and benefits administration, they can free your HR team up to concentrate on building a company culture that attracts high-quality employees.
A PEO might be your company's answer to getting better employees, reducing turnover, and staying compliant. Find the right PEO for your company today.