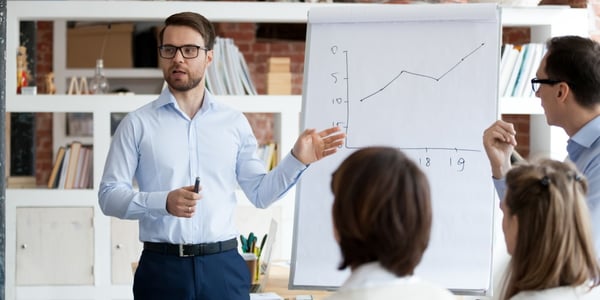 Small businesses face countless challenges, from hiring the right people to managing compliance and regulation concerns. Once your business grows, and you need to hire more workers, it only adds to your difficulties. 
A Professional Employer Organization (PEO) can ease some of the burdens you face by taking on mundane and complex HR tasks. Over 170,000 businesses use PEOs to help them manage their business so they can continue their growth.
Gives You Time to Focus on Your Employees
Your employees are your business's most important asset. They keep your business churning, and spending time on their needs and supporting them ensures your business grows and thrives.
With a PEO, you can shed certain HR activities which take time away from handling your employees' needs. Your PEO will handle payroll processing, benefits administration, and other HR duties requiring extreme time and attention to detail. Whether you handle all of these tasks or have an in-house HR team handling these tasks for you, your company can see massive benefits. Your team will probably be quite happy to be relieved of some of the more mundane and repetitive HR tasks, giving them time to focus on building a culture and benefits program specific to your employees. By shedding these tasks, you and your internal HR team can focus on managing your team, developing your employees, creating an attractive company culture, and generally growing your business.
The internal time you gain back introduces much value into running your business. Not only do you get actual time back, but you also get mental time and energy back. Building a great company culture and offering your employees best-in-class benefits requires your time and effort. With a PEO's professional HR management, you get lots of time and energy back, letting you focus on your core needs.
Save Costs to Reinvest in Your Company
PEOs save you time, and they save you money, and improved benefit is an area with the best savings. Many small businesses cannot afford to offer benefits to employees because it costs them too much. However, with a PEO, you gain access to the PEO's master benefits plan, negotiated at scale by experts. This plan can give you access to high-quality benefits at costs you can afford, allowing your company to scale more sustainably.
A PEO will also help you manage complex and confusing compliance regulations. Employment laws are convoluted, and many companies violate at least some laws without even knowing it. Honest mistakes still come with costly fines and penalties, especially payroll errors, opening your business to employee lawsuits. PEOs offer guidance on all employment law and regulation issues, ensuring that your company doesn't have to shed unnecessary costs to violations.
All combined, you can reinvest these funds into your company, spurring additional growth. By not focusing on employee lawsuits or compliance regulations, you get the time required to focus on your core business needs. You also get increased funds to provide additional benefits, development, and support to your employees. Instead of needing to keep money aside to deal with legal issues, you reinvest that money in your company and your employees, hiring new employees and continuing your company's growth.
Gain the Infrastructure and Expertise to Grow
A PEO can also help you by providing crucial infrastructure to stabilize your business. Instead of figuring out how to make these adjustments yourself, your PEO provides you with access to experts who help you build the infrastructure.
One of the most important items your PEO will guide you through is recruiting and onboarding new hires. Your first impression of potential new employees comes long before they join your organization. If job applicants find a negative brand image, they may not even apply to your company's open jobs. Beginning with your recruitment process, you must put your best foot forward to attract the highest quality candidates in your industry. 
Many companies do not put effort into their onboarding process, leaving employees unsure of job duties, reporting structure, and other essential items new hires need to know to do their job effectively. However, with a stellar onboarding process, you set off on the right foot with every new employee. The best way to manage that process is to partner with a PEO.
Your chosen PEO also needs to be able to grow with you. Not all PEOs can scale with your company. Some provide a one-size-fits-all package, but that doesn't work for you. Your business is unique, and your PEO should deliver services that reflect the unique nature of your company. The best PEO for you will provide your company with the services you need when you need them. This flexibility ensures that your business gets the support you need while not paying for services you aren't using.
A PEO can Help Your Business Thrive
Taken all together, the right PEO for your business is the one that helps you grow sustainably and thrive in your industry. Not all PEOs are created equal. Find the PEO that offers you expert guidance, tailored services, and transparent pricing. A PEO is an investment not only in your employees but ultimately in your company's continued success, development, and growth.