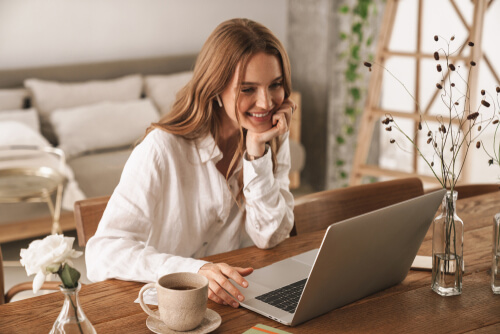 Expanding across states is an exciting business milestone, and it's something the rise of online work more quickly facilitates. With the increase in remote work and online-only businesses, exciting possibilities emerge, including having a widely distributed team that collaborates fully. Other companies may be close to a state border and wish to expand their work across it, which is common in businesses like roofing, home improvement, or supply chain management.
Unfortunately, some companies cannot realize these benefits and attract top talent due to regulatory concerns. Dealing with multi-state hiring regulations can be prohibitive for companies that lack or have a small HR team. It forces companies to hire only within their state or possibly neighboring states that have a special agreement in place. Understanding these challenges can help you overcome them and benefit from multi-state work.
Every State Has Their Own Regulations
The biggest issue is that it is hard enough to stay on top of regulations for one state, let alone multiple ones. California has different overtime regulations and employment protections than Alabama. Multi-state employers often must apply the strictest rules to everyone to avoid risking noncompliance in one state. Payroll taxes must be remitted to the state the employee lives in rather than the employer's state in almost all cases. They can be even more complex if an employee moves to a different state during the year.
Many, but not all states, consider having even one employee in the state to establish nexus for sales tax purposes, making e-commerce more complicated. Using a multi-state e-commerce provider can resolve this issue, but it can still slow a business' willingness to go multi-state regardless. You also need all required permits and licenses to operate in the state.
Taxes and hiring requirements also differ by region, city, and township, so even if you restrict your employees to your own state, you can still face regulatory differences. 
It's vital to stay aware of these differing requirements. Failing to meet compliance can cost you a significant amount of money in fines and fees and even result in an employee lawsuit that can damage morale.
PEOs Help Navigate These Requirements
Multi-state compliance is a full-time job that you probably can't spare a full-time person to handle. Outsourcing these responsibilities to an HR expert helps you stay on top of these regulations without wasting too much time. Partnering with a professional employer organization (PEO) puts you in good hands, as they have the focus and expertise to keep up with multiple states' and regions' regulations.
By working with a PEO, instead of hiring a full-time compliance expert, you are paying for the time you need from a compliance team that knows everything you need to know. They're also always available—since you have a team supporting you, you won't need to worry about your compliance expert taking time off.
That makes hiring employees in multiple states, whether neighboring or far-flung, feasible. It allows you to expand to new locations in other states that may only be a few miles away but can be extremely complicated.
PEOs that work across multiple states also already have payroll processing established for those states, reducing expenses for everyone using their services. As they act as the employer of record for your employees, your employees can have all the benefits of an in-state employer, and everyone wins. PEOs do not interfere with your ability to hire, fire, or promote your employees, they take on critical but time-consuming administrative burdens.
Prepare Your Business for Different Needs
As your business expands, it must prepare for various regulatory needs. Unfortunately, this means you need to spend more and more time working on HR and compliance issues instead of growing your business. These are often too challenging for small companies to handle themselves.
Regulatory changes happen all the time, even if you are not dealing with complexities, such as an employee who wants to move to Arizona to be near their retired parents. They are often too fast for people to keep up with, causing companies to adjust quickly to multiple systems in various places. That can result in payroll errors that leave employees without an accurate paycheck or incorrect tax withheld, which then causes trouble.
Outsourcing to a PEO is an excellent way to grow your business outside the state where you started. The PEO can manage these complexities for you, freeing up your HR team to handle things like growing company culture and ensuring remote collaboration works smoothly.
That also opens your business to a broader talent pool, letting you attract the talent you need because they don't have to relocate to your state. Instead, you can cast your net across the country for remote workers and look in neighboring states for on-the-ground staff.
Stay Compliant with a PEO
Maintaining multi-state compliance is crucial for all companies because it keeps money in the business. Fines and fees from compliance errors drain your profit to no benefit whatsoever. Partnering with a PEO is the best way to maintain compliance without spending a lot of time and effort and help your company grow.