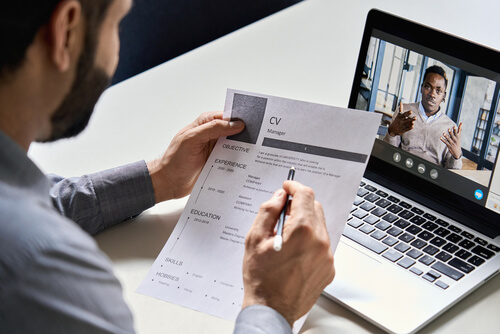 In today's work climate, companies can hire in multiple states, not only those on a border or that expanded across multiple regions. Many companies have employees who work from home to live closer to family, with a lower cost of living or the kind of recreation they enjoy engaging in regularly. Maybe your company grew into neighboring states or to another viable market a few states over.
Hiring employees in multiple states makes HR much more complicated. Dealing with taxes and regulations across state borders can take up a lot of your time. Doing it wrong can result in significant consequences in the form of fines and lawsuits and significantly increases risk. You must be careful of regulations changes across state lines and over time.
Partnering with a professional employer organization (PEO) can help, as they have the expertise and focused attention to manage those differences and implement them accurately.
PEOs are Regulatory Experts
The people who work for PEOs have their internal HR expertise. Their focus is on handling the paperwork side of HR, which means they understand regulations and stay abreast of changes. They also know whether you will need a registered agent in the state (which might sometimes be the PEO if they have offices in multiple states themselves). They will also know if you will become subject to state or local regulations when you hire somebody in a specific location.
Most businesses can't afford a compliance officer, but PEOs have an entire team you can access as needed. Their unique positioning qualifies them to help you understand the different regulations across state lines. Your PEO can help you adjust to changes so new laws or regulations won't surprise you. Furthermore, they can help your employees understand their tax situation by answering questions about time spent working from a different state or location can cause problems for your employer. For some states, this might be as little as one day before they need to adjust income tax requirements.
Partner with a PEO to Handle Regulations
It's hard enough for you or your HR team to keep up with the intricacies of regulations in your area, let alone in other states. Most small companies can't afford a compliance officer. However, it's easy for your HR team to spend too much time on compliance or, worse, not spending the time and falling afoul of regulations. Different states may have specific requirements. For example, the overtime rules in California are not the same as those in Alabama.
If you are running things yourself, you can work long hours trying to handle this on your own, which can negatively impact employee morale. Without a dedicated employee on hand, it's all too easy to fail.
A PEO gives you that dedicated expertise for an affordable rate. It's their job to keep you out of trouble and help you expand your business into multiple areas and states.
Gain Access to a Bigger Talent Pool
It's easy to go the other way when looking at the complexities of hiring across multiple states then decide it's too much. Indeed, many companies require that even remote employees live in the same state as their headquarters. There are other reasons you might want to put restrictions, including frequent in-person meetings, wanting everyone in the same or an adjacent time zone, or licensing requirements.
However, allowing yourself flexibility in hiring from multiple locations gives you access to a bigger talent pool. That can help you find the most qualified candidates and a lasting team, which can speed up and strengthen your growth.
One of the advantages of remote work for employees is the ability to look for jobs outside their immediate area without necessarily having to relocate. Letting people work from anywhere means you can find the best talent without having to worry about their location. For this alone, it's worth having the ability to handle employees in multiple states.
Let a PEO Simplify Your Tasks
Having employees in multiple states increase risk; however, the benefits are worth it, whether you expand to a service area in a neighboring state or want access to a broader talent pool. A PEO's regulatory experts can help mitigate this risk when expanding or hiring across multiple states. They can help your business grow and succeed.
If you have or plan on hiring employees in multiple states, partnering with a PEO can help make things much less complicated, risky, and time-consuming.