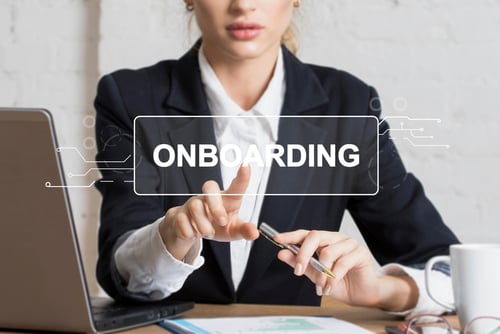 First impressions count. Poorly conducted onboarding can damage morale and cause employees to update their resumes and look for new jobs immediately. Those first interactions with your new hire set the tone with your company. When conducted properly, they can build a positive relationship.
When bringing on new staff, you need to be helpful, inviting, and, above all, immediately start treating them as a person you want a relationship with rather than an expendable cog in the wheel.
Tips to Make Onboarding Fun
Getting new employees started in their jobs is stressful. It requires a lot of additional effort from your company, in addition to their regular work. Whether it's paperwork or managing training new staff, a planned onboarding itinerary and well-written employee manual can help you manage.
Here are seven creative things you can do to help mitigate this and make onboarding fun.
1. Keep in Contact Ahead of Their Start Date
Don't leave your new hire hanging or wondering where you are and what is happening. Check in regularly before they start, ensuring they know where and what to do. It's a good idea to assign a buddy or mentor to take care of this and be a primary point of contact throughout the onboarding process.
2. Plan a Lunch with Their Immediate Team
Food is always a good icebreaker. Set up a lunch with their immediate team and the people they will be working closely with for at least the first week, if not the first day. Find out what kind of food they like and arrange something to accommodate. If they work remotely and cannot come in for lunch, consider some other icebreaker, such as a virtual hangout or games.
3. Interview Them on Their Work Preferences
You might or might not be able to accommodate all of their preferences, but it's worth sitting down with them and finding out how they like to work and interact with others, what tools they prefer, or whether they have a Mac or PC, or if they use Apple or Android phones.
That helps you get their workstation set up and ready to go before arriving, which is vital. It also means that you can arrange their training schedule around their workflows. For instance, if they prefer quiet time in the morning, you can give them self-guided training assignments, saving collaborative meetings for later in the day.
4. Arrange Video Calls with the Team
Even if everyone is on-site, video calls are a low-key, relaxed way to do one-on-one meetings. Of course, a preference for doing them face to face should be respected but aim to arrange a short video call with everyone the new hire will be working alongside.
Video calls with leadership that are not one-on-ones, check-ins, or otherwise managerial can help leadership appear more human and approachable.
5. Send a Welcome Package of Goodies
Nothing makes people feel more welcome than a care package. You can leave it on their desk if they are in the office. Make sure to find out what they like and can't have. If they are not, shipping a "care package" can be even more useful, and you can toss in some useful things such as a branded coffee mug and pens or other helpful stuff that makes them feel welcome and helps them set up their workspace.
6. Bring Them in for an Office Tour (Before They Start)
Traditionally, candidates get a quick look around the office during the interview, then see it again on the first day when touring the office. That isn't conducive to hitting the ground running.
Arranging a full office tour before new hires start can help them meet some co-workers and quell any first-day nerves. Encourage them to do a test commute to know how long travel will take. Introduce them to some of their co-workers so meeting people won't overwhelm them when they start. You can also have somebody show them good places to get lunch, places to eat outside when the weather is favorable, or anything in the surrounding area.
7. Make Onboarding Part of Continuous Training
Make sure that onboarding is part of your overall training plan. It takes most new hires months to get up to speed fully, and even then, they should still receive continuous, ongoing training that makes them better at their job and provides them with opportunities to grow.
By making onboarding a seamless part of the training plan, new hires will feel you intend to give them those opportunities. The days when companies could expect loyalty without giving it in return are long gone, and nothing shows commitment more than investing in an employee's career.
Onboard New Employees Better by Planning Ahead
These seven things can help make onboarding fun and supportive, giving the kind of first impression that encourages new hires to stick around. Even more important is getting feedback on the onboarding experience so you can make it even better in the future. Make sure that it is seamless from the interview to the first few months of work. Investing the time into creating and refining your onboarding process with each hire helps you develop a devoted, long-lasting team to grow your company.