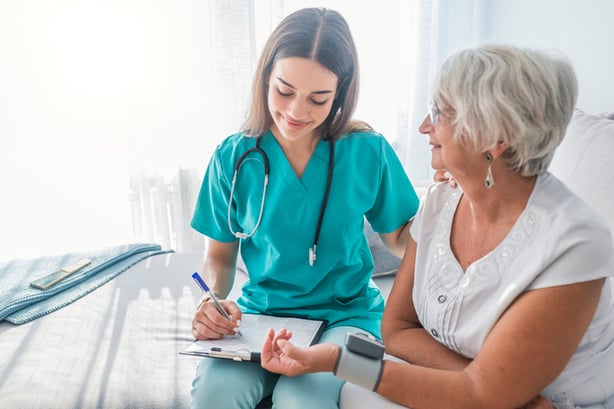 At any given time, there are hundreds of people in need of medical attention. Whether they need immediate emergency medical assistance or preventative care, these individuals must visit a local practice. It's important to provide the best patient experience possible so your practice enjoys a positive reputation in the community. In this post, we will share a few ways you can improve your market share.
Have the Best Employees in Town
When you have the best staff in town, word travels. Patients will seek out your practice when they know everyone is invested in providing quality patient care. From your office staff to your nurses, employing a top-notch team starts with employee engagement. Make sure the team receives proper onboarding assistance, ongoing feedback, and always gets paid on time. When people feel like the staff is hardworking, dependable, and really cares about their wellbeing, they are confident the clinic has their best interests in mind.
Run Your Practice Like a Well-Oiled Machine
These days, people are just plain busy, so they do not have time to wait around. As their wait time grows longer, the patient experience declines, keeping people from wanting to visit your clinic. To avoid this issue, prioritize staying on schedule while providing personalized service. Average wait times sit at about 18 minutes total across the nation, so aim to keep patient wait times shorter than that at your own clinic. You'll exceed expectations and drive more patients to your medical practice.
Keep Your Employees Committed to Your Practice
High employee turnover rates can decrease your team's ability to provide quality care. The patient experience declines as a result, leaving them looking for a better option in healthcare. Oftentimes, high employee turnover links back to ineffective HR, which is easy enough to fix with help from a professional employer organization (PEO). Your PEO can provide all the human resources support your clinic needs to keep employees committed to your practice.
You can improve employee loyalty even more with a competitive compensation and benefits strategy--with plenty of perks, such as paid time off, personal days, and continuing education.
Make Sure You are Fully Compliant
Noncompliance issues are another cost of ineffective HR and a big reason patients leave medical practices in droves. Ensuring you remain compliant helps patients retain their faith in your care providers and operations. Trouble with compliance could leave patients motivated to find a medical practice with better attention to detail. Your efforts in finding and retaining patients could end up wasted as a result — and all because of ineffective HR.
A PEO can help set your clinic up for success, ensuring your clinic remains compliant with all regulations and other important rules. You can then focus on bringing more patients into your clinic knowing that HR issues will not derail your efforts.
By hitting on all the points above, you will remove the barriers to success and start driving more patients to your clinic.