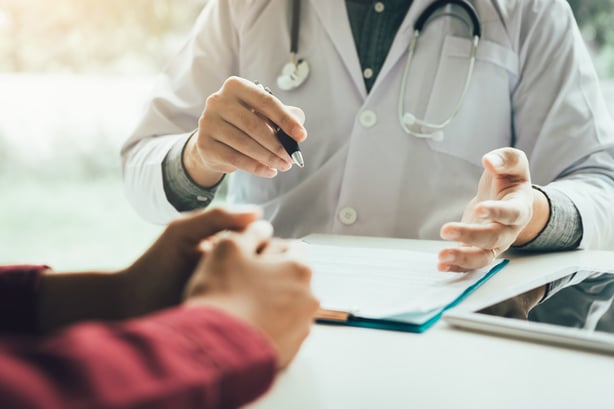 Looking to grow your medical practice? Trying to navigate processes and promote steady growth in this constantly evolving healthcare field can be challenging. There is always something to do, something to know--and activities that are instrumental in keeping the practice afloat that you can not avoid. Knowing how to implement simple changes can make a huge difference in experiencing growth. Here are a few tips and tricks that may help:
Worry less about payroll and more about the practice

As a medical practitioner, you went to school to be a doctor. Everything else needed to have a successful practice is a distraction that keeps you from doing the work you love. Payroll is an example of a task that could be handed off to HR professionals. Why carry the burden payroll, tax withholding, and benefits administration when there are specialists who can handle these tasks for you? It's easy to forget the little things when you're being pulled in multiple directions. Payroll errors, like poor payment tracking and tax mistakes, can result in costly penalties.
Channeling your energy toward the practice encourages medical practice growth because less time is spent dealing with payroll, allowing you to focus attention on caring for patients. PRemployer provides streamlined payroll processing, as well as multiple direct deposit solutions so employees can be paid promptly each pay period.
Keep employees longer with better employee benefits
Did you know 78% of workers would likely remain with their employer because of the benefits they offer? By providing better health benefits, you will keep employees happy. You've invested in your employees, offering training and other incentives; these perks, and competitive health benefits, will help you retain top-notch employees. Turnover costs the practice additional time and money. An outsourced HR firm can provide benefits packages tailor-made for your business and the competitive market.
Make sure you are protected
Accidents happen, so it's important for your business to have the appropriate risk management practices in place. It can be costly if a patient, employee or client is injured at your facility, so a program focusing on prevention is key. Ensure safety and decrease liability with updated safety manuals and training. Employers will also want to have appropriate and comprehensive workers' compensation coverage. PRemployer can provide all this, as well as assistance with OSHA compliance, background checks for prospective employees, and drug testing. Let the risk management experts at PRemployer identify potential workplace hazards and develop methods to ensure a safer environment.
Rely on technology
Technology has become an integral part of any work environment. It's not easy having a ton of paperwork to sift through, and trying to keep things in order can cause headaches – especially when the paperwork you need gets lost. Employee documentation and I-9 compliance can cause additional stress due to the risk of hefty fines if paperwork is not in order. PEO companies offer technology to streamline data collection and filing processes. Whether you're onboarding, training, or tracking hours, technology eliminates the need for excessive paperwork.
These tips and tricks will help improve your medical practice, giving you an edge and a vision to enhance growth. With the assistance of a reliable and well-known PEO company like PRemployer, you'll be able to move the needle, get the right processes in place, and focus on what's important – the patients.