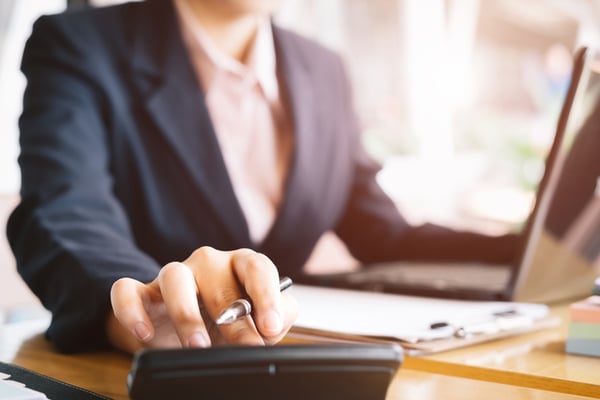 The ever-growing consensus is that Professional Employer Organizations (PEOs) save their clients money. But in a series of studies, the National Association of Professional Employer Organizations (NAPEO) found that significant cost savings are just the beginning.
PEOs, also known as HR Outsourcing companies, also reduce employee turnover, increase the rates of employee and revenue growth, and enhance employee benefits offerings. The average client can expect PEO cost savings of 27 percent, or $1,775 per employee per year.
In most cases, these cost savings stemmed from five HR-related areas: personnel costs, health benefits, worker's compensation claims, unemployment insurance (UI), and administrative costs such as payroll and benefits.
Payroll Cost Savings
One of the most significant and measurable sources of ROI can be found in outsourcing payroll. A study published by the Society for Human Resource Management (SHRM) found that in-house payroll costs a typical company of 1,000 or more employees $16 per check. PEO clients spent only $10 per check for a 35 percent savings.
Sumlar Therapy, a facility that offered therapy services for disabled children, faced several challenges until they were introduced to the PEO model.
Continuous payroll problems and the opportunity cost of managing the financial aspects of a service business were taking their toll on both the management team and their employees. Sumlar Therapy took advantage of the wide range of PRemployer's services to alleviate these concerns. Not only were they able to have payroll and taxes correctly calculated and submitted on their behalf, they were able to reduce the number of accounting and payroll service providers they were contracting. Both steps resulted in significant cost savings.


Cost Savings from Benefits
The PEO model allows employees of small businesses to gain access to employee benefits at a low price available only to organizations with a large amount of purchasing power. Affordable 401(k) plans, health, dental, life, and other insurance, dependent care, and more are typically unattainable for smaller businesses without the purchasing power of a PEO. PEO clients find that these offerings improve employee satisfaction, which, in turn, translates to client satisfaction and business growth.
Aventa Specialized Women's Care wanted to attract and retain talented providers and staff by offering exemplary employee benefits at a price the company could afford. PRemployer guided them through the possibilities, answered key questions, and formed a trusting relationship that resulted in key benefit offerings that met employee needs without breaking Aventa's budget.


Cost Savings from Reduced Employee Turnover
According to the Work Institute's 2017 Retention Report, employee turnover costs as much as 33% of a worker's annual salary. This figure includes the costs of accrued paid time off, severance, lost productivity, the advertisement for the job position, and other hidden costs associated with hiring a replacement.
Additionally, improperly handled employee termination can result in significant costs to a business in attorney fees and settlements. PEO staff with years of experience in termination are able to save significantly on employee turnover costs. However, only best-in-class PEOs like PRemployer offer staffing and termination services.
For example, "The Restaurant Group" came to PRemployer with a deep fear of staff issues, terminations, discipline, and even promotions. Their chaotic "filing system" (piles of disorganized papers) left them open to critical document losses, mishandling of personal information, and security breaches. When the time came to terminate two long-time employees, PRemployer coached the entire staff through difficult technicalities. This resulted in significant cost savings in attorney fees.


Conclusion
The NAPEO report confirms what PRemployer has seen in practice for decades. Companies who partner with a PEO save money. Partnering with PRemployer also means help with staffing and termination. For more information on how you can take advantage of the ROI from using a PEO, download "How a PEO Could Lower Costs."