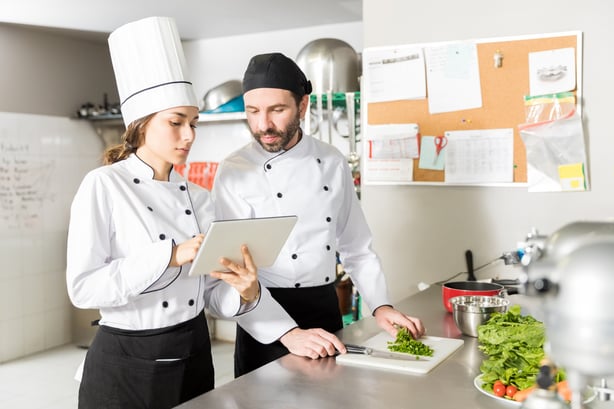 Being effective in the food service industry can be difficult, especially when it moves at such a fast pace. The Restaurant Group fully understood this problem, as they started experiencing a number of challenges with personnel management, a limited budget and available manpower. This resulted in a high-paced work environment with a high turnover rate. The management of The Restaurant Group reached out to PRemployer to lend their expertise in all aspects of human resources, specifically in the areas of payroll administration.
With those issues going on, management wanted to make sure they would be able to handle the mishandling and losses of documents, security breaches and terminations of employees without disrupting what was already in place. The biggest issue – maintaining consistency while expanding to new locations to align with the long-term business goals.
Challenges
The Restaurant Group's challenges were difficult to manage. The current system in place was disorganized and scattered. With documents difficult to keep track of, human resources had trouble keeping up with who should be terminated and why, hiring paperwork was out of order, and employees who should have been recognized for promotions weren't moving up. Manpower was limited, and the company was in need of help, and fast. Although they knew they needed help, they were afraid of how much it would cost to add more manpower or outsource those functions that were in disarray.
While searching for a solution to the problem, the management team considered working with a professional employer organization (PEO) that could provide the support they needed in specific areas like personnel management, cost structure management, payroll administration and other areas that would be vital to their expansion.
Solutions
The management team sat down with PRemployer to assess their needs and come up with a viable solution that would assist them in solving the problems while staying within their budget. They helped The Restaurant Group overcome their challenges to:
Align their HR systems with business objectives

Build a cost-effective solution that both saves money while meeting all employee needs

Find confidence in every aspect of human resource management, from payroll administration to legal compliance
How were they able to do this? They designed a customized solution where everything is now vetted through optimized systems, providing the ultimate solution that works.
Benefits
It can be hard to afford the systems that will make things easier. The manpower and time involved can quickly wipe out a budget. PRemployer was able to handle all human resources issues and give the company access to technology that streamlines all processes. When going through what wasn't working, the management realized they didn't know enough about HR practices, regulations, and current laws to handle those issues and fairly serve their current and prospective employees. With the help of PRemployer, they now have consistency within their management team to assist everyone in making strategic HR decisions to serve the Group's long-term needs.
The issues plaguing The Restaurant Group were quickly turned around, helping them expand and utilize systems that make a difference. Through this partnership, The Restaurant Group has been able to implement new areas of growth, remain compliant in all regulatory matters, and provide streamlined accessibility for their employees. The hiring process is better, and documentation is more secure. When human resources issues arise, PRemployer is there to work with the management team to handle things.
An asset for small- and medium-sized organizations like The Restaurant Group, PRemployer excels in helping put the processes and systems in place for success. For more information on how they helped this The Restaurant Group and how they can assist your organization, contact an associate today.