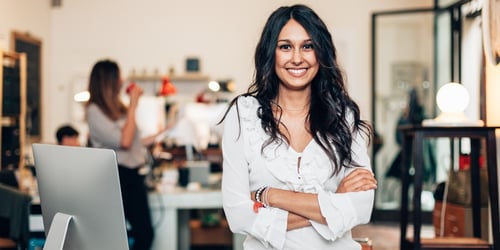 Your employees are the oil that keeps your business engine running. If you don't prioritize them, you risk losing them to competitors and eventually having your business stall. 
As a small business, you must put your employees first. No other investment in your company will provide as high a return as investing in your employees. Neglecting your employees and essential duties like payroll and benefits could have disastrous consequences for your business.
How HR Outsourcing Helps You
HR outsourcing is becoming an extremely popular way for companies of all sizes, particularly for small businesses, to get help with complex and legally tumultuous HR-related tasks and situations. An HR outsourcing company becomes your partner, helping guide you through difficult times and taking the stress off your shoulders and your internal HR team. The best partners will provide you with payroll support and so much more.
Unlike payroll processors and Administrative Services Only (ASO), a comprehensive HR outsourcing company will support you at every growth stage. Removing the administrative burden from your plate gives you and your internal HR team the time and energy to focus on your employees, investing in them, and helping your business grow. 
The best HR outsourcing solution comes in the form of a Professional Employer Organization (PEO). A PEO partners with your company and becomes the employer of record. Your employees receive a W-2 from the PEO, not your company. You won't lose any control over your staffing decisions and day-to-day operations. Furthermore, your PEO will share liability for any compliance issues. They will be able to help you lower benefits costs, providing your employees with high-quality and affordable benefits, which can help your small business grow quickly and sustainably.
Outsourcing to a PEO sounds expensive. After all, they take the burden of all of your HR needs. You'd be surprised how substantial your ROI can be when you partner with the right PEO.
Here are the top 5 ways outsourcing your HR needs to a PEO helps you keep control of your business.
1. Frees Up Internal Staff to Focus on Employees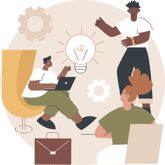 Whether you are doing all of the HR work by yourself or a small in-house HR team, it's not easy work and can quickly bog you down. By shedding these responsibilities to a PEO, you and your internal team can turn your focus to your company culture, giving your employees a great place to work. Having a quality company culture that focuses on your employees gives you a competitive advantage in the marketplace, helping you attract and retain top talent in your industry.
2. Keeps You Compliant with Regulations
You don't have time to worry about complex and ever-changing employment laws. And you surely can't trust just one person to manage all of your HR needs, including compliance. That's why partnering with a PEO could be the right option for you. A PEO will staff HR experts whose sole job is to ensure your company stays compliant with all federal, state, and local employment laws. They'll even work with you to keep you updated and make any policy changes necessary in advance of new or changing regulations.
3. Helps Leaders Focus on Growing the Company
When you're so focused on maintaining compliance and ensuring payroll is correct, you lose focus of where you want your business to go. Shedding these responsibilities to a PEO can give you that focus back, and the time you need to chart your company's course. When you know that your employees are taken care of, and your business is not at risk of compliance fines and penalties, your mind is free to focus on the core needs of your business, being the leader your employees need you to be.
4. Provides Better Benefits at Lower Rates
Aside from pay, the top item employees want from their employer is an excellent benefits package. Unfortunately for many small businesses, this is impossible, as many benefits are too expensive to provide. But because a PEO becomes a co-employer with your company, you get access to the PEO's master benefits plan, negotiated at scale by experts. You get the opportunity to offer your employees top-notch benefits at costs you can afford.
5. Offers Resources and Guidance as Your Business Grows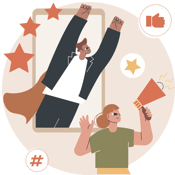 Too many HR outsourcing providers offer you static resources. They give you stale information and don't do anything to help your business grow. In some cases, their pricing serves to de-incentivize growth. But with a PEO, you get scalable support. Your PEO will grow with you, updating their guidance and information as your company grows. Right now, you may not need to deal with Family and Medical Leave Act (FMLA) regulations. But at some point, you will. Is your HR outsourcing partner ready to provide you with FMLA support and guidance when your company reaches the relevant headcount? If not, you're not getting the guidance you deserve.
Choose the Right Partner for Your Small Business
Choosing a partner to outsource your HR needs is not quick, but it doesn't have to be complicated. While many companies market themselves as HR experts, only a PEO can provide your small business with comprehensive HR services and support that grows and evolves with your company and your needs. By providing you compliance, high-quality benefits, and constant support, a PEO could make a difference in how quickly your company grows.