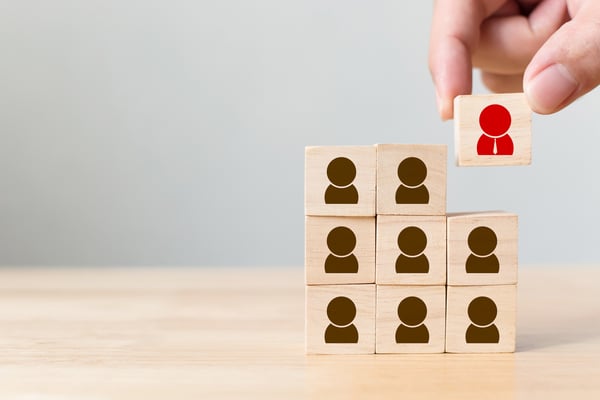 When your business achieves the growth for which you and your team have been working so hard, you have every reason to celebrate — but you also need to be proactive about addressing growing pains. HR is the function most commonly neglected during this momentous time, and that can cause significant issues down the road.
What sorts of problems can arise? Whoever's currently handling HR for your team may rapidly become overworked and even burned out, triggering subpar service. You may experience more errors, fall behind on policy changes, and even face compliance issues. You may even fail to attract and retain top-tier talent. Even with your existing team, staff training and support needs may be neglected, contributing to disrupted work culture. All of these factors can quickly unravel the business you've built, and overturn your success.
You need to invest time into HR now to make sure that your policies and procedures scale well. Growing companies have to make important plans and decisions about employees to sustain their growth. One of the best ways to do this is by acquiring additional HR support. Here we explore the three critical steps you need to take.
1. Evaluate current HR processes.
The best place to start is right where you are: realistically assess how your current HR systems, processes, and tools are performing. How has growth already begun to affect your HR capacity? Where are you experiencing the greatest growth and change? This will help you pinpoint the priority areas for reinforcement.
For example, you will need to start thinking about building organizational charts and succession plans that clearly define growth tracks for your people. Also, determine how can you start to automate processes and use workforce analytics to make informed HR decisions and maximize efficacy. In this way, you can ensure your current HR processes can effectively handle your company growth.
2. Define roles and responsibilities.
This is a critical piece of communication because it aligns the expectations of everyone at your company — from upper management to HR, and through to the rest of your employees.
Your talent and employment needs will only continue to change as your business grows. To properly meet the demands of this growth, it is essential to gain clarity on what needs to be accomplished as well as what knowledge, experience, and skills are required to support and sustain the ongoing business growth.
This needs to be discussed with each internal department or team, who in turn must be given some time to align on where their growth is headed and what they need in order to get there.
3. Create an HR plan.
Having completed your internal tasks of aligning your teams and determining your needs, the next step is to map out the path to actually get there. You need to build your HR plan, which has four components that each need to be defined: (1) recruiting, (2) hiring process, (3) training, and (4) plan for retention.
Start with identifying what your recruiting process is going to look like: what channels are you going to use to advertise job openings? What criteria are you going to use in order to evaluate each applicant? How will you train them and successfully onboard them to both their respective role as well as general company culture? Lastly, what incentives will you offer to support their needs and goals, and ensure you can retain top talent in the long run? Answering these questions will help your HR team proactively work to serve your talent needs - now and in the future.
Partner with a PEO to Upgrade Your HR
A professional employer organization (PEO) can provide the services you need - including recruiting, HR administration, payroll and risk management - to support your business's growth and the steps listed above. It's also cost-effective because you pay a flat fee as opposed to continuously hiring and retaining full-time HR staff members.
Additional HR support can help growing businesses sustain continuous growth. Consider partnering with a trusted PEO, and let them use their experience to guide your HR functions so that you can continue to focus on strategic business growth.