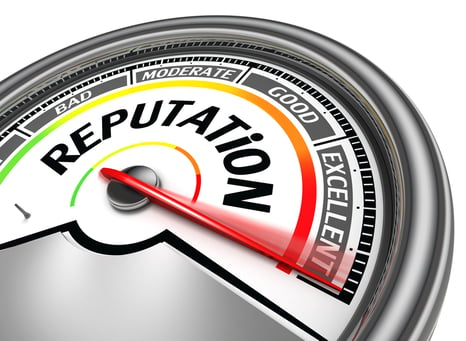 Some companies manage to stay in business despite rampant mismanagement or illegalities. However, the damage to their reputation significantly impacts their profits, success, and ultimately their long-term viability.
But how exactly does reputation impact profitability?
Reputation Attracts Top Talent
Potential employees interpret your reputation as an employer brand. It speaks to the value that the company can offer its employees. Factors like what you offer the employee in your value proposition, the people, and the company culture determine your employer brand. In a highly competitive employment environment, it isn't just salary that determines which opportunity a candidate chooses.
A Glassdoor report revealed that 93% of employees' reviews of companies mention company culture, indicating its prevailing importance for brand reputation. It also found that one additional star rating for the company, determined in part by positive company culture, attracts six times more candidates than adding $10,000 to the starting salary. It isn't surprising that 73% of candidates say that they won't apply to a company whose values do not align with their own.

Reputation Grows Your Client Base
Your best brand evangelists feel confident enough in your business's reputation to recommend it. This is one of the most effective marketing methods, as the brand evangelist is staking their reputation on the recommendation. 74% of consumers trust word of mouth recommendations from friends, family, or trusted individuals, and 88% use online reviews as a major factor in choosing where to do business.
Reputation can contribute to the growth of your client base in several ways. The most obvious is that a positive online reputation shows consumers and clients that you have a level of expertise and customer service that means you can be trusted. Another positive impact on your business is that 66% of people switch to a competitor because of poor service. When your clients and customers rate you highly, you become the natural choice.
Reputation Increases Business Opportunities
Partnerships, collaborations, and other business opportunities can be an excellent way to expand your brand recognition and reach new consumer groups. However, those opportunities are out of reach of companies with bad reputations. When any business works hard to have the trust of consumers, they will not make the mistake of risking it by associating with a company that could damage it. Reputation is a fairly accurate indicator of how someone values their business, employees, and customers.
Before anyone invests in your business, part of their due diligence will be checking on how good your reputation is. Why does that matter? According to a Harvard Business School studycompanies see a 5-9% increase in revenue for every additional star rating. Additionally, your best talent is more likely to leave a company that is not well-regarded.
Reputation Can Make or Break a Business
No matter your core capability, your reputation significantly impacts your company's success. Building a strong brand reputation means working hard to earn consumer, investor, and employee trust. It can give you the ability to attract and retain the top talent, grow your client base, and scale your company through partnerships, collaborations, or investment. However, it can all come crashing down in an instant through easily avoidable mistakes.
Partnering with a trustworthy Professional Employer Organization (PEO) can help improve your company's reputation by addressing your gaps and risks. A strong working relationship with your PEO partner can also help maintain your hard-earned reputation by providing a level of expertise you may not have in-house. To find out more about selecting a trustworthy PEO, download our free eBook "How Do You Find a PEO You Trust."