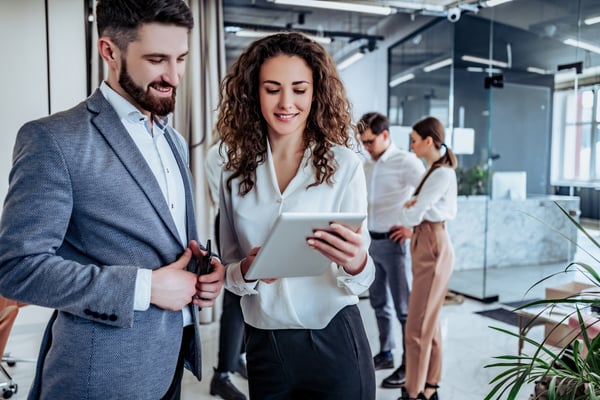 Benefits administration is something that many large companies think is best kept in-house. Yet, for small and mid-sized businesses (SMBs), handling benefits can be challenging. Not only does it take a lot of time away from the core business, but SMBs often can't afford the kind of benefits packages that attract and retain top talent.
Outsourcing benefits administration can help solve these problems and give SMBS an edge when hiring and competing for the best employees.
What is Employee Benefits Administration Outsourcing?
Benefits administration outsourcing is hiring an outside company to handle employee benefits such as working with a PEO. The latter has considerable advantages as the PEO can also handle payroll and compliance and can lower your premiums.
Benefits administration involves many complicated activities. Every year, your company has to renew benefits, resulting in changes in rates and premiums. PEOs give you economies of scale that allow you to negotiate better rates. The PEO can also help employees understand policies better during open enrollment and when making claims. They can also handle complicated benefits reconciliation and ACA reporting.
Outsourcing to a PEO also gets you lower premiums in general. It can help you get other benefits often not available to SMBs, such as retirement plans. With the right PEO, you can get the benefits package you want to offer at a lower price, resulting in happier employees and lower turnover.

3 Reasons Companies Outsource Benefits Administration
Companies have different reasons for outsourcing benefits administration. Here are three of the most common:
1. Access to Expertise
Experts working for an HR outsourcing company or a PEO have seen it all. They have a wealth of institutional knowledge that they can use to help you. They can answer complex questions and assist with the most challenging issues.
Their expertise can allow you to choose the right benefits package for your employees' demographics and smoothly deal with tax issues. They can also help you understand how benefits packages in general work, what everything means, and the best thing to do. They also know different vendors and can help you find the best deal for healthcare premiums, the best retirement plan, and the best fringe benefits to fit your company's culture.
2. Compliance and Peace-of-Mind
HR compliance is a minefield that is hard for SMBs to manage. Labor laws change frequently, and keeping up with them can be a full-time job. Rather than somebody in your company having to do that job, you can rely on the PEO's personnel's expertise and experience.
Regulatory violations can result in fines, start lawsuits, and even drive your company out of business. By outsourcing HR you can trust that their experts will ensure there are no compliance issues, leaving you free to focus on the things most important to you.
3. Stronger Company Culture
A solid company culture leads to success. It improves productivity and retention, builds teams that work well together, and helps your company grow. By outsourcing the nitty-gritty of HR, you can focus on guiding your employees to where they need to be to succeed. Furthermore, those employees will be happier with the benefits package they are getting, and more satisfied in their jobs.
All of this leads to lower turnover and thus lower costs finding, training, and onboarding replacements. It also helps ensure that your company stays focused and on goal.
Outsourcing is the Right Move
For SMBs, outsourcing benefits administration is the right choice. You will offer better packages to attract and retain talent, save time and money, and reduce your liability around compliance issues. Outsourcing benefits administration frees you to focus on growing your business and working on the things you love.