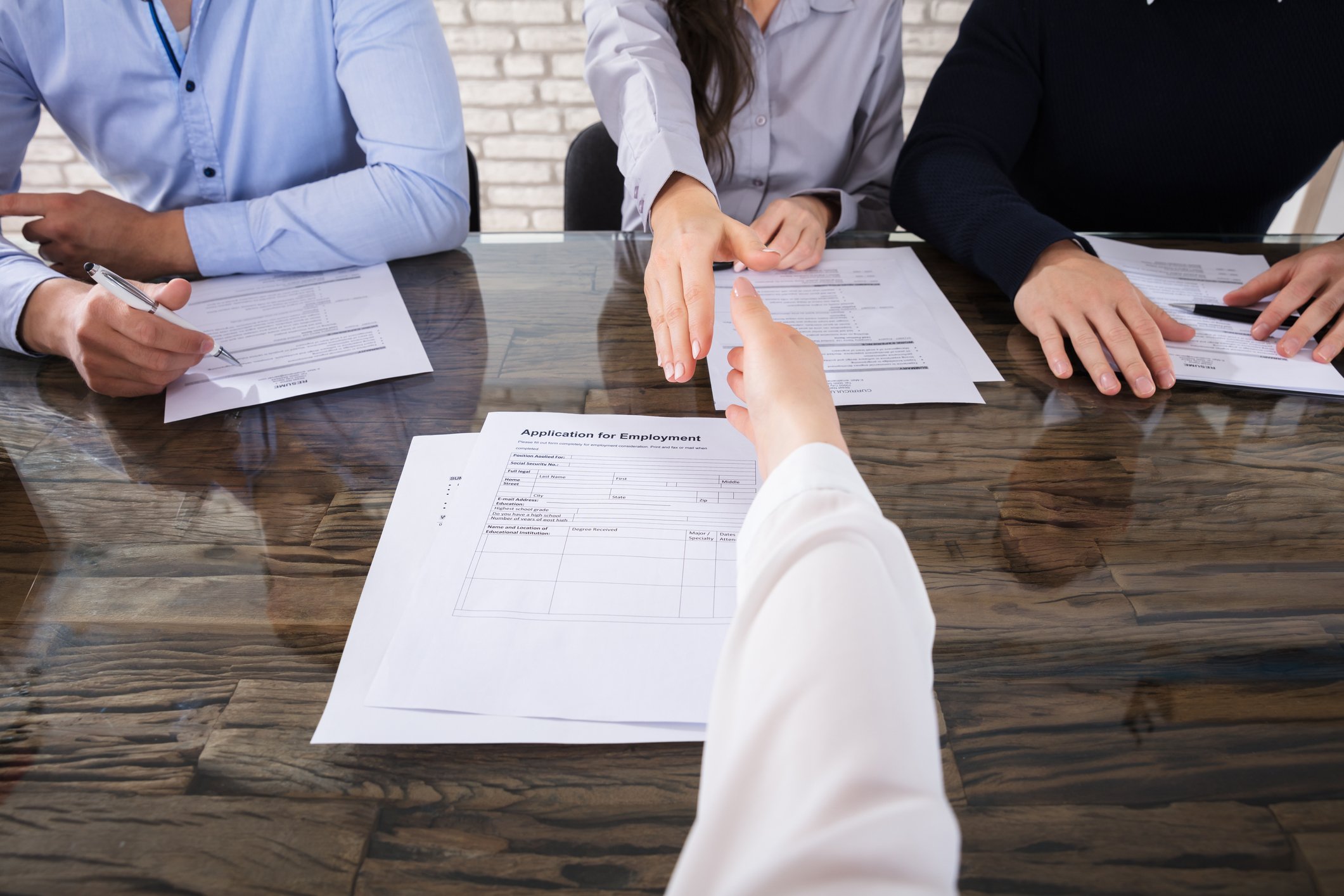 Today, more than ever before, developing an efficient and streamlined hiring process is the key to success for a small- to medium-sized business. Why? According to The Undercover Recruiter, the best candidates are out of the job market and in a job within 10 days. What's more, 15% of candidates who feel positive about their hiring experience will put more effort into the job.
Candidates prefer a hiring process that's efficient, collaborative and positive, and improving and streamlining your hiring process can help you "seal the deal" with top-quality candidates. The following five tips will help you make sure your hiring process is smooth and efficient for all involved.
1. Promote Your Employer Brand
A strong employer brand can attract passive candidates, and they make up over 75% of professionals. When compared to active job seekers, passive candidates are often more desirable to employers.
While your employer brand may not have been something you thought about previously, promoting it is not that difficult. Make certain to include information about your company culture, values and mission in all recruitment marketing, including print, online and on social media. In addition, respond professionally to online reviews (both positive and negative) about what it is like working for your company. Potential candidates like knowing you have an interest in this aspect of the company.
2. Optimize Job Descriptions
A job description may be the first thing a candidate sees when learning about your company. Not only that, but a good job description will gain higher "shareability" through social media. More than anything, stick to standard job titles and keep the description clean and concise. You don't want to clutter it with cliches and buzzwords. There are many other techniques out there for improving your descriptions - take the time to study and follow the advice given by hiring experts.
3. Automate Your Resume Screening
Many of the stages in the hiring process take more time than necessary, especially considering that a resume spends 23% of its time in the screening phase. Automated resume screening can be an important step in making the process fast and efficient. Utilize tools that filter out unsuitable candidates before you waste time reading and responding to every resume. This improves your hiring process by drastically reducing the time to hire without sacrificing quality of hire.
4. Improve Your Interviews
The job interview is a great time for a candidate to learn more about you as an employer and for you to decide if the candidate is a good fit for your current job opening. Enter this process with an open mind and focus on the candidate, not yourself. You want to give this individual a chance to show you what they have to offer. Read up on current interview tips and techniques to make sure you're getting the most from this important step.
5. Personalize the Process
While hiring is typically a standard, repeatable process, it's important to leave room for personalization. Not only do most candidates expect an automated reply that acknowledges their application, but the majority (84 percent) also expect a personal email response and 52 percent anticipate a phone call. By making the hiring process more personal, you can impress the candidate and help to create a positive perception of your company.
An efficient, streamlined hiring process is one of the most important things you can offer your potential employees. Use the above tips to improve your current process in an effort to retain - and hire - more quality candidates. If you need help getting started, learn more about PRemployer and how we can help improve your overall HR strategy and functions.