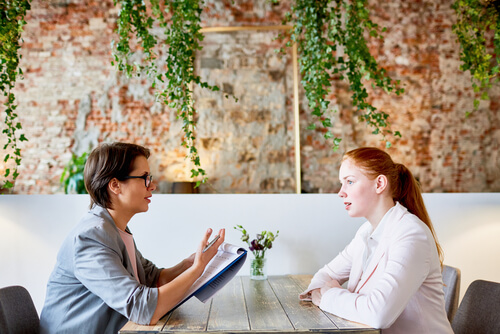 Finding good employees is challenging. While it's always been challenging, it feels increasingly more so recently. Small businesses often face disadvantages due to having fewer resources to attract employees than larger companies.
Overcoming these challenges and finding good talent requires you to have a recruitment plan. This plan needs to be in-depth to account for initial recruitment and strategize to improve overall retention.
Recruitment Plans for Small Businesses
Small businesses do have less leverage to recruit employees because they must develop their recruitment process solely on their own. Larger companies have already created recruitment processes or have greater resources to conduct recruitment drives. Developing a plan to recruit employees and ensure they get started quickly is crucial. Smaller companies must be more efficient in developing these plans to punch above their weight and attract great employees.
A recruitment plan is a set of guidelines that help you know when to hire, how to compile an offer, and then seamlessly onboard employees onto a team. Design these to be easily replicable and scalable so that you can refer to them every time you bring on a new person.
The Elements of a Recruitment Plan
Include in-depth and easily adjusted elements in your guidelines to adapt to your changing needs and budget as you grow. Create an efficient recruitment plan to provide a seamless experience to potential candidates. You will leave the best impression on future employees by demonstrating your organization's stability.
Create Enticing Offers
Design your job postings to entice quality candidates to apply to work at your company. When putting together your listing, ensure you're correctly listing the role's requirements while presenting what your company offers employees. You can list medical or other benefits and your company's values to give candidates an impression of your culture. Create a concise but comprehensive listing to inform people properly about what your company offers.
Small businesses often offer a better work environment and company culture than many larger firms. Employees can better shape the company's goals while benefitting from closer-knit connections with co-workers and leaders.
Understand What Skills the Role Needs
Aside from adequately telling recruits what you have to offer, you must ensure you understand the crucial skills necessary for the role. An incorrect understanding of the role's essential duties and an inaccurate position description can result in hiring the wrong person. That can lead to increased turnover because the employee gets put into a role they didn't expect, or you find out the person you hired isn't suitable for the job.
Consider what traits you need them to have come into the role and what skills you can train on the job. Focus on recruiting for skills like work ethic and integrity since you can train skills. Training your employees is vital to supporting your staff and improving retention. As your company grows, its needs will change, so evaluate what you need for future recruitment or what to train to upskill or promote someone on your staff.
Know Your Budget
Always be clear on what you can afford to pay a new hire before you make postings. You do not want to make an unsustainable offer. Your offered salary needs to be competitive but accurate, taking into account the cost of offered health insurance and other benefits. The costs of hiring new employees go beyond salary, so ensure your budget is at least 50% more than the salaried amount to account for their total compensation. To illustrate, if you offer a $100,000 salary, have a working budget of $150,000.
Find Potential Candidates
A scattershot approach to finding candidates can sometimes work, but in today's world, simply posting on every job board or website isn't enough. To find the best candidates, you must use all options available. Employee referrals can often be your very best source, though watch that this does not reduce the experiential diversity of your hires. You want people from a variety of backgrounds and training. It's not necessarily good if your referrals all share the same credentials, especially if they have little on-the-job experience.
Screen Resumes and Interview
An accurate job posting will reduce the amount of time you have to spend on screening resumes. So will good candidate management software, although small businesses cannot always afford this on their own.
Make sure that when you select candidates to interview, you have the right priorities. Too many companies prioritize hard, direct skills over intangibles such as company fit that are far more important. Interviews should be formal. Ideally, you should ask all candidates the same questions, which also helps avoid compliance issues.
Offer the Job to the Best Candidates
When you have your candidates, you need a plan to establish who the best individual is and make sure you offer them the job. Make sure to consider workplace culture and leadership potential, depending on the position you want to fill. Make sure you are not hiring simply to put a warm body in a seat. Hire based on talent and attitude, choosing candidates who will grow into the role. You can always train candidates on the technical aspects of the job.
Do not burn bridges with good candidates you don't offer the job. If your first choice falls through, you may want to stay in contact with them. Cast a wider filter for your candidates since workers are in short supply. If your company is growing, it's good to keep in contact with past candidates, as they may be great recruits for a different position you may not be able to fill yet.
Knowing When to Recruit
While there is an overlap between recruiting and hiring, they are not quite the same. Recruiting is researching who is the best employee and promoting your workplace culture, while hiring involves posting job descriptions and sorting applications. Typically, hiring is the short-term process of filling a position, while recruiting is the longer-term strategy.
It is time to start recruiting when your company is growing, your staff is overworked, and you take on too much yourself. At this point, you typically have the money to make a good offer and can take the time to hire the right person.
A professional employer organization can help you develop a recruitment plan, provide the guidance you need, and give you access to high-quality candidate management software. PEOs also help retention by providing good benefits at lower costs and freeing your HR people from tedious tasks.