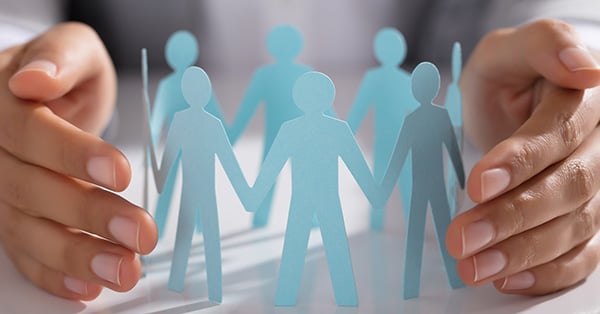 Talented employees are a hot commodity in any market. Not only do companies want to keep them, but head hunters wish to poach them. It becomes a never-ending battle between who can offer more. Of course, professionals are allowed to choose where they want to work and can move on to another company at any time. However, when incentives of higher pay and better job titles are dangled right in front of them, it is no surprise that they decide to take these new opportunities rather quickly.
Even though head hunters are a massive headache for many companies, they, unfortunately, are here to stay and will find any way to target your top talent, no matter how many times you try to block them. So the question becomes- how do companies win this retention game? Easy, through the help of a Professional Employer Organization (PEO). These HR outsourcing companies not only make it their goal to help your business grow but through their critical protective measures, they turn your company into a retention magnet by applying the following factors into your business model.
Employee Engagement
Many employers tend to think that employee engagement means employee satisfaction. Yet, when these companies try to improve only an employee's satisfaction level, they fall flat in all aspects of output and retention. Employee engagement goes beyond the frills of the job. When companies begin to focus on their engagement levels, they focus on the whole employee. Employees that feel engaged look at their specific role and understand not only where and how they fit into the business but their overall purpose for the company as well. You may even say that employee engagement is the "silver bullet" that keeps head hunters at bay.
How Does Employee Engagement Help Retention Levels?
So how does employee engagement factor into employee retention? Well, let's start with some numbers. It is projected that up to two-thirds of employees may decide to leave their jobs in 2020. To combat this problem, employers need to take immediate action to engage and retain their employees. Studies have shown that companies that provide their employees with an influential learning culture enjoy employee engagement and retention rates around 30-50% higher than businesses that do not. Yet, even with these staggering statistics, some companies still do not understand why employee engagement improves retention rates. Let us break it down for you:
Engaged employees have a stronger bond with the company's overall mission and purpose.
Engaged employees build more significant relationships with clients, increasing their overall sense of worth.
Engaged employees feel valued and appreciated by their supervisors, making them want to stay with the company longer.
Engaged employees feel they work for a company culture that encourages and motivates them to do their best work.
Once a business understands all the benefits of employee engagement, they must now take on the job of turning their working atmosphere into one that can promote this engagement. Working with a PEO can not only take all the guess-work out of this process but by increasing employee engagement through the help of a PEO, companies have found that their employee turnover is 14% lower than those of non-PEO clients. It's a win-win solution that businesses need, especially when head hunters are lurking.
Better Benefits
Engaging employees is an amazing way to retain an employee; however, that is only one factor. Better company benefits also play a significant role in the retention process. According to some statistics, a company's benefits policy is critical in determining whether an employee will leave their job or not. 78% of workers have even indicated they would likely remain with their employer because of their benefits, while 50% of employees have said that they would leave their job for better perks.
So how does a company decide which benefits are the best ones for their employees? By partnering with a PEO that can give their company access to their numerous benefit plans created by the experts, and negotiated on behalf of thousands of employees.
Retirement Plans
It is a known fact that not many small businesses offer retirement benefits, which ultimately is a huge detriment to their hiring levels. In fact, 81% of employees have indicated that retirement benefits are a significant reason why they would consider looking for another job. It comes as no surprise then, that employers must provide their employees with retirement packages that meet their needs for employers to keep their turnover low. When a company decides to work with a PEO, nearly all of them (98%) give their clients access to their 401ks and other retirement plans—making the retirement benefit process a lot easier for everyone involved.
Easy Benefits Administration
Providing an employee, the benefits they want is one thing. Answering their questions about the complexities of these benefits quickly and authoritatively is a whole other aspect. Often, many businesses do not have the bandwidth for this type of engagement. However, working with a PEO can be the answer to everyone's problems.
PEOs give employees direct access to experts in benefits administration- meaning they get their questions answered fast.
PEOs provide all-in-one HR software for their clients that lets employees view their benefits online whenever they want.
Don't Let Head Hunters Steal Your Talent
Now is not the time to worry about losing your talented employees. Instead, it is time for action. Businesses that are partnered with PEOs have employees who are 9% more likely to stay with their current employer, which can mean huge savings and increased productivity for many companies. That is why when 98% of PEO clients say they would recommend a PEO to their small business colleagues; you need to listen.
So now, let us ask you- how well protected are you against head hunters? Find out with the employee retention scorecard.