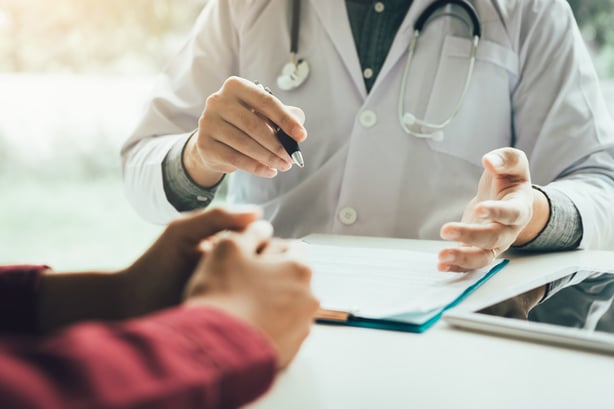 The positive effect of a strong HR strategy relies on your team members' expertise. However, the complexity of HR tasks makes it impossible to tackle everything manually. No matter how experienced, educated, and motivated your HR department is, it can't succeed without the right tools.
Mounting responsibilities coupled with compliance issues, weighed down by the ever-changing employee needs, cause HR experts to work extra hours, make mistakes, and experience burnout. High-quality HR software can take the burden off your team while introducing new opportunities and possibilities for the department and the rest of the company. Let's take a closer look at how it works.
How HR Software Improves Your Business
More than 50% of companies depend on HR software for various important tasks, including payroll, benefits, recruitment, and retention. Meanwhile, a third of HR professionals complain about the lack of proper technology.
HR software comes in many shapes and sizes. Its primary goals are to:
Simplify HR operations




Allow HR staff to focus on complex tasks




Automate repetitive tasks




Provide valuable information to employees



Investing in appropriate HR software can improve your business by removing the burden from HR professionals, improving employee engagement, reducing employee complaints, streamlining recruitment, enhancing onboarding, and decreasing churn rates. Automating processes also lowers the chance of error by inputting information directly and not copying it from one form to another. Fewer errors result in greater compliance with regulations, which decreases the risk of penalty.
Benefits of Using HR Software
Key benefits of leveraging HR software for your business include:
Higher efficiency and productivity – with automation and data processing tools, it's possible to improve the company's productivity.

Employee satisfaction and retention – by streamlining HR activities, you can provide more value to the workforce and help improve employee experience, development, productivity, and retention.

Cost-effectiveness – HR software usually has a high return on investment since it allows your team to focus on revenue-generating tasks. Meanwhile, it reduces the number of extra working hours and reduces burnout.

Fewer errors – around 40% of small businesses spend an average of $845 on IRS penalties due to payroll mistakes. Such errors harm employee morale and retention. Automating payroll processing can help reduce the number of errors.

Data security – robust HR software keeps your employee data safe and helps you avoid costly consequences of security breaches.

Stronger workforce – with HR software, your HR experts gain valuable time to improve employee satisfaction, enhance the workplace environment, design effective recognition programs, and much more. It directly affects the integrity of your workforce.

The HR department is vital in creating strategic value for your business. Streamlining its work with relevant tools can directly impact the company's bottom line.
Types of HR Software
Businesses can take advantage of multiple HR software types. Depending on your company's requirements, industry, size, and budget, you can take advantage of the following tools:
Human Resources Management Systems
A human resource management system (HMRS) is a comprehensive HR system that helps manage prospective candidates, payroll, workforce planning, employee engagement, benefits administration, and workforce optimization.
Onboarding Software
Onboarding software is a valuable tool that helps support new employees during the onboarding phase. It provides the necessary knowledge, simplifies communication with relevant parties, and helps with task management.
Since 69% of workers with positive onboarding experience stay with the company for at least three years, high-quality onboarding software has an impressive ROI.
Time and Attendance Systems
Time and attendance systems are tools designed for employee tracking. They allow your workers to clock in and out electronically. It simplifies tracking and generates useful attendance reports.
PTO Calendars
Paid time off (PTO) calendars track employee vacation time and sick days. This calendar helps you set up working schedules and create transparency. It makes it easier for employees to plan vacations or other time off without affecting the company's operations.
Payroll Software
Payroll software is a program that automates, maintains, and streamlines employee payments. It can help reduce calculation errors, maintain compliance, generate tax forms, deal with deductions, and cut the time needed for other complex payroll-related processes.
Benefits Administration
Benefits administration software helps your HR team to design benefit packages, administer benefits, and maintain relevant compliance. It can automate enrollments while giving employees more control over their choices.
Gain Software Access with HR Outsourcing
While HR software can have impressive benefits, not all companies can afford all the necessary tools. One way to gain access to robust HR software is to work with a professional employer organization (PEO).
By outsourcing your HR tasks to a PEO, you don't just delegate critical processes to a team of experts. You can benefit from using high-level HR software with your PEO's support to help you learn and make the most of it.
Improving Your Business with HR Software
HR tools have many essential benefits that directly affect your company's bottom line. Implementing them in your business operations can streamline employee retention, reduce errors, improve productivity, avoid employee burnout, and much more.
By choosing high-quality HR software, you are contributing to your company's success, investing in your greatest assets, and positioning yourself as an employer of choice.