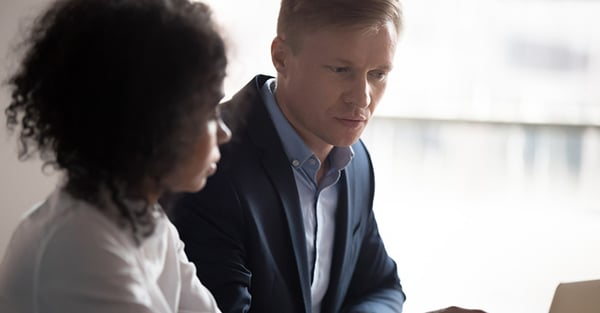 There are many advantages to partnering with a professional employer organization (PEO). You'll gain access to a pool of knowledge and experience with regard to HR compliance, benefits administration, payroll, and other aspects of business management. You'll also have the opportunity to streamline or replace your old processes for maximum effect.
However, all too often PEOs will lead a company past the initial stage of signing the Customer Service Agreement (CSA), only to deliver a shoddy, half-baked onboarding process to their client. This is more than just an inconvenience since a poor onboarding process can undermine the success of the PEO-client relationship.
It's hard to find good examples of seamless onboarding in today's market. However, it's not impossible. The following information will examine PRemployer's end-to-end onboarding process for new clients. We'll go from the "pre-launch phase" to the point at which the payroll system goes live, and employees learn how to use the features of the all-in-one HR software. Finally, we'll end with the "strategic phase" that sets the client up for future success.
Pre-Launch
From the very start, the PEO collaborates with the client to achieve a workable timeline for completion of the onboarding process. This gives both us and the client a deadline to aim for, and keeps both parties accountable moving forward. This is also a great way to measure progress through time-bound benchmarks.
At the same time, the PEO assists the client to begin adopting a "PEO mindset." Some clients tend to resist the change that a PEO brings to their HR administration and processes. However, the fact is that PEOs are staffed by experienced HR professionals that utilize tried and true methods.
Furthermore, as part of the pre-launch stage, the PEO sits down with the client to determine specific payroll objectives, deliver our resource guide, and ensure that OSHA-mandated posters are set up to comply with regulations.
HR & Benefits Meeting
Next, the PEO works with the client to identify specific goals related to human resources and benefits administration. For example, does the client want to completely outsource HR tasks, or only particular operations? What level of insurance does the client want to invest in for employees? Are 401k plans a big priority? Answering these and many other questions will ensure that both parties are on the same page as they move into the next phase of the onboarding process.
First Payroll
A reputable PEO will customize its payroll program according to your company's needs and your preferences. For instance, a client that struggles to keep its payroll schedule consistent will likely benefit from the stability that complete outsourcing provides. Other businesses may only need to have payroll processed.
For PRemployer clients, at this point one of our Payroll Implementation Specialists reaches out to the appropriate contact at the client company to form a team that will specialize in payroll processing and reporting.
Post-First Payroll
A tool is only as good as the person who's using it. With that principle in mind, our User Support Specialists assist clients in understanding and implementing our Client and Onboarding web portals. They provide practical, hands-on training that brings all key stakeholders up to speed on these onboarding tools. This initiative (which many PEOs neglect) eliminates a lot of potential friction on the client's side and empowers both managers and workers to easily navigate our platform.
Strategic Phase
Finally, in the strategic phase of the onboarding process, the PEO reviews the many benefits associated with the PEO-client relationship that has been formed. This high-level analysis reminds the client of the many operation and process gaps that the PEO's expertise has already filled or will fill in the near future.
We also discuss new objectives to set, and plot out a strategy to achieve those goals. We then deliver a final handbook that serves as a primary reference for all onboarding information. With this step, the onboarding process is officially complete.
Partnering with the Experts at PRemployer
It should be noted that PRemployer's onboarding process is not followed by most PEOs. We have found that our process is very effective at seamlessly integrating our outsourced operations with the client's core business. However, it is by no means representative of the processes commonly implemented by other PEO companies.
In order for any PEO-client relationship to flourish, the onboarding process must be handled with the care and attention it deserves. If you'd like to learn more about the unique onboarding processes that PRemployer can use to aid your business, reach out to our team of friendly experts today to request a free consultation.