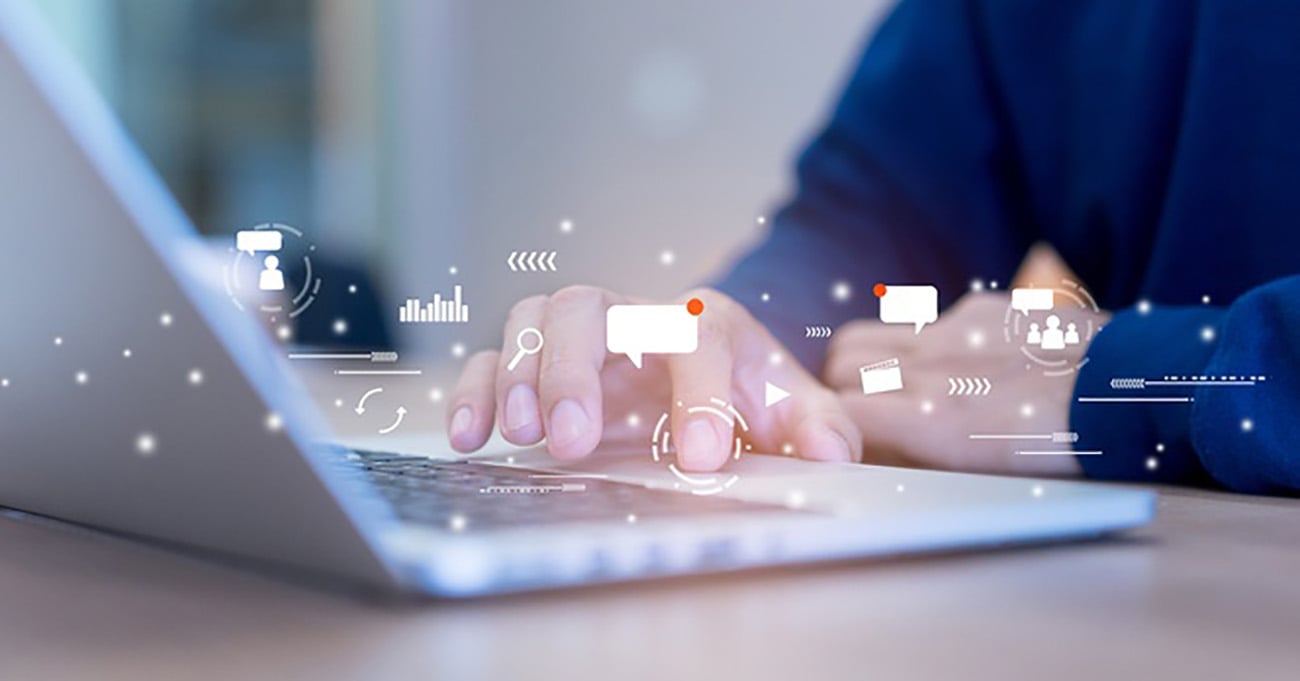 This is the fourth and final installment in our "What Administrative Duties Is a PEO Responsible For?" series. In part 1, we covered HR administration (e.g., training, background checks, turnover analysis, etc.). In part 2, we covered workers' compensation. Our last installment covered benefits and benefits administration. In this fourth part, we're going to look at technology-related administration — namely employee portals and client portals.
Human resources and technology are intrinsically related. We want to distance ourselves from using the ever-so-messy word "digital transformation," because it can be vague, confusing, and distracting when talking about implementing internal HR tech. But, to ease the tension, PEOs can help your company achieve digital transformation by providing critical tools that expedite workflows and remediate manual processes. But these tools are also broadly effective in organizations, whether they've achieved digital transformation or not.
For now, let's look beyond the alphabet soup of tech buzzwords. In particular, PEOs bring two major HR technologies to the table: employee self-service tools and client portals. Both of these technologies are aimed at reducing common HR frictions, and both technologies are immediately deployable across almost any IT architecture.
Employee Portals
According to recent surveys, 73% of full-time workers in the United States expect employers to offer them self-service HR tools. Some PEOs offer self-service employee portals that allow employees to edit information, view paystubs, check and utilize PTO, and make critical edits and corrections on their W2 forms.
From the surface, employee self-service may seem like a nifty time-saving tool. But the value of employee portals extends across your entire business. Employees gain efficacy and autonomy within the scope of HR. Painful importing and exporting headaches evaporate. And your overall application throughput improves significantly.
Depending on the PEO you choose, you could have access to a variety of employee portal options. For example, PRemployer uses best-in-class self-service software that lets employees:
View pay details and print current (and past) pay stubs
Access and update direct deposit information
Access and update tax withholdings on their W2 forms
Access and update personal information (e.g., updating bank details, changing critical data after major life events, etc.)
Access crucial employee handbooks, corporate policies, manuals, documents, and forms
View, review, and enroll in company benefits
View, access, and utilize PTO
View information about company events, proposals, or other crucial workplace-related information
Employee self-service isn't just another step on the "path to digital transformation." It's an immediately valuable solution that's easy to integrate, rapidly deployable, and instantly valuable to employees and employers.
Client Portals
Where there's yin, there's yang. For all the wonderful benefits that employee self-service portals bring to both employers and employees, self-service solutions are only one part of a larger picture. Employees can't handle all of their HR needs themselves. Certain HR administrative components require managerial oversight. All of those needs can be met via a client portal.
Imagine being able to log into one simple solution to view and download invoices. Think about how much time you would save if you could quickly update employee data without running through processing hoops. That's the power of a comprehensive client portal.
Again, your mileage may vary from PEO to PEO. So, for the purposes of this post, we'll be focusing on what we provide our clients. Just remember, some PEOs may offer fewer features, and some may not offer these solutions whatsoever. Here are some of the features you might see in a client portal.
View and download invoices
Update critical employee data and information
Make crucial time changes
Onboarding materials such as enrollment and new employee orientation
Like employee self-serve solutions, client portals provide massive time-saving and cost-cutting features that will help you stay on top of employee HR tasks without dealing with manual annoyances.
PRemployer Does It All
Over these past four posts, we've covered a plethora of HR administrative tasks. From human resources to workers' compensation, benefits administration, and online employer administration, having a PEO like PRemployer in your corner helps you reduce your overall HR burden.
According to surveys, over 40% of small business owners spend the equivalent of an entire business day every week dealing with HR administration. 75% of small businesses admit to hiring the wrong candidates for job positions. The average manager or business owner also spends roughly 25 to 35% of their time dealing with workplace conflict. And we haven't even touched on all of the hordes of paper, payroll, and benefits frictions that can eat time, money, and productivity.
In short, there's a reason that 98% of businesses that leverage the services of PEOs would recommend one to their colleagues. They strip all of those pain points away. Imagine not having to worry about payroll. Picture a world where benefits were cheaper and fully-managed. And consider what you could accomplish if you didn't have to focus on all of those monotonous, redundant, and focus-stealing administrative duties.
PRemployer doesn't just help your business avoid HR headaches; we help you grow. Sure! We don't pick up the phone and make cold calls. And we certainly don't involve ourselves in your internal marketing campaigns. But we have the most important job of all — we free up your time. And when entrepreneurs don't have to focus on all of the "extra" busywork that comes along with owning a business, something magic happens. They get to focus on what really matters — growing their business.
Are you ready to break the chains and embrace a future free of HR woes? Contact us to learn how PREmployer can lift the administrative burdens from your company.