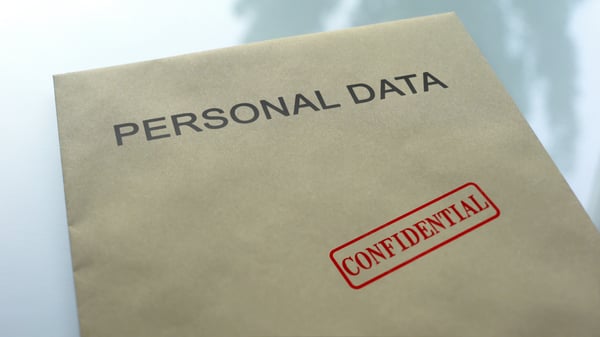 Information security is a major priority for professional employer organizations (PEOs). The FBI Internet Crime Complaint Center receives hundreds of thousands of complaints each year and keeping sensitive employee information safe from prying eyes is more vital than ever before.
There are several data items that employees rightly expect their employers to keep private. Such items include an employee's full name, date of birth, social security number, and confidential medical records. Since these items must be diligently safeguarded against cybercriminals and other threats, PEOs use modern HR technology to ensure that only authorized parties can access such data.
Why is Employee Information at Risk?
Bad actors have a strong financial incentive to uncover or steal employee information. A full package of detailed personal data (an employee's credit card number, usernames, passwords, social security number, etc.) can be sold on the black market for as much as $1,000. Criminals use employee information to commit fraud, identity theft, and other malicious acts.
Employee information is often a much easier target for bad actors than other forms of corporate data. The hope of financial gain, coupled with the relative ease of access, makes employee HR information "ripe fruit" for those with evil intentions. Attackers may use digital or even physical means to achieve their ends.
What is HR Technology?
HR technology can refer to the platforms, tools, and processes used by human resources departments to store, access, distribute, and administer HR data. Advanced HR technology solutions integrate a wide range of HR functions into a single platform. For instance, some technologies integrate payroll, onboarding, employee self-service portal, and administrative reporting.
Why PEOs Use HR Technology
There are several security-related advantages to using modern HR technology. The basic principle that underlies a cutting edge solution is the minimization of exposure; access to employee information is limited to only authorized parties, including the employee, the employer (when appropriate), and HR representatives (when appropriate).
When it comes to employee information security, PEOs utilize HR technology in at least two ways:
A "siloed approach" strengthens the security system. Even though the PEOs set up HR technology for their clients, they won't interact with it once the setup is complete, other than troubleshooting problems when requested by the HR department. In this respect, a PEO-driven solution is very similar to when in-house HR representatives request help from externally-based software makers.
Role-based access ensures stricter controls. Most HR technology solutions only allow access to sensitive information if the admin has already approved the user in question. Only the employees themselves (and HR reps when appropriate) can see, edit, or delete information fields in their corresponding profiles.

Is There a Safer Option?
In today's "plugged-in world," nearly all modern HR software that comes equipped with self-service options is Cloud-enabled. This means that Internet access is required for employees or authorized HR representatives to input, edit, or submit employee information. Even paperwork that's been manually filled out must be retyped and transmitted over the Internet to the correct server database.
The only "safer" option for handling sensitive employee information is to do so manually. The employee or HR professional must do payroll, benefits enrollment, and benefits administration by hand and then give the paperwork to the appropriate point of contact who will mail all forms to their corresponding government agencies.
While this 100% manual process may be safer in some ways than Cloud-driven HR management, it also comes with serious disadvantages. For example, employee self-service options would no longer exist as such. If an employee requests to see benefits information, then an HR professional would have to manually retrieve it — and then the HR professional may be able to see what the employee does with the requested forms.
Moreover, keeping all of the company's HR records in one physical location could expose sensitive employee information to the possibility of theft or loss (such as through a fire). When considering the different alternatives, most organizations decide to go with advanced HR technology for its advantages in convenience and organization.
Keeping Digital Information Secure
Up-to-date HR technology solutions are the best way to keep sensitive employee information private, not only from external actors but also from others in the business. Current or previous employees are often the initiators of fraud. Cloud-based HR platforms that offer self-service options for employees tend to combat this disturbing trend and enhance the overall effectiveness of an organization's security system.
A meaningful cybersecurity strategy goes far beyond merely having a secure HR technology in place. For instance, companies have to train their workforce to spot common signs of fraud and periodically audit their IT systems for weaknesses. End users (employees and clients) should employ strong passwords and use both secure wifi and firewalls.
If you'd like to learn more about how to strengthen your cybersecurity measures, download our free eBook "Five Star Strategies" to uncover some key best practices in the industry.