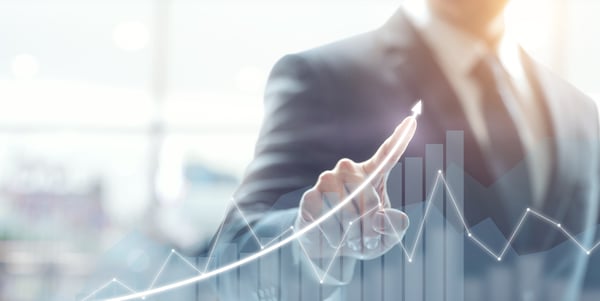 Growing your business is a cutthroat endeavor. Every business faces challenges. Small and mid-sized businesses face even more than their larger counterparts. Staying on top of your business to ensure growth and stability requires constant tending.
Part of tending to your business requires you to understand what services to keep in-house and which to outsource. Nearly 80% of companies have made the choice to outsource at least some HR duties. They do this because they see the growth potential of outsourcing HR tasks. Below discusses just some of the reasons HR outsourcing is so popular.

Avoid Regulatory Roadblocks
As a small or mid-sized company grows, the company and employees will face many hurdles. One of the most challenging hurdles is also one that can be unforeseen — labor law compliance. While you know and adhere to existing employment laws, remaining legally compliant means understanding and preparing for proposed legislation.
This is where an HR outsourcing partner can really shine. They will have HR experts ready to review and understand proposed legislation so that when it becomes law, they can help your company modify existing policies and procedures to stay compliant. Avoiding costly fines for non-compliance is an integral part of the risk management services provided by HR outsourcing companies.
Risk management services will also include existing legal compliance. For example, I-9's must be kept separate from other employee file documents. If your company gets audited and these documents are not separated, you risk fines. HR outsourcing partners can conduct internal audits to help keep your business legally compliant.
Focus on What Matters
HR administration is important but mundane. Allow your internal team's creative juices to flow by outsourcing these administrative burdens. When you do that, your internal team can focus on making your company an employer of choice. Showing your excellence will give you a leg up in your industry. It will also help your employees remain engaged.
Engaged employees are loyal employees, and loyal employees stay put. Reducing turnover maximizes your company's profits, helping you see a positive ROI through your relationship with an HR outsourcing partner.
Keep Cash Flow Strong
When you outsource mundane HR tasks, that lets your existing HR team thrive and help grow your company. But it also means that you can save costs in the future by reducing the number of full-time HR staff you need to hire.
Through this approach, your existing HR team remains your core team. When you have additional HR administration duties that come up, you add those tasks to your HR outsourcing partner's plate. By avoiding a new full-time hire, you save money and can reinvest it into your business.
HR professionals are not cheap, and making the right hire can take a great deal of time. With an HR outsourcing partner, your company gets access to a team of experts you can trust. By minimizing hiring costs and maximizing risk management, your company can continue growing while showing a positive ROI.
Grow Your Business with a PEO
Outsourcing just certain HR administration tasks only goes so far. Partnering with aProfessional Employer Organization (PEO), your company gets the advantages of outsourcing complex and mundane HR tasks along with many other benefits.
With a PEO, your company can also get improved healthcare options while lowering costs. Employees consistently state that, aside from salary, the most important benefit a company can offer is affordable and quality healthcare options. Through a PEO partnership, you can offer your employees exactly what they want. Not only does that meet their needs, but it also makes them loyal to your company which reduces your turnover and increases your savings.
PEOs also save time. An ordinary HR outsourcing company can take over some HR tasks but a PEO really gets in the weeds. A PEO can take on benefits administration, policy creation and modification, and recommend workers' compensation insurance coverage.
A PEO will also take over your payroll and tax filings. These are two areas where mistakes happen frequently. When an employee receives a paycheck with an error, they forgive. When that happens a second time, they start looking for a new job. Keep your employees happy, engaged, and efficient by working with HR experts of a PEO.
Some HR outsourcing providers can give you a modest ROI, while the average PEO has a much higher ROI. To learn more, download "How a PEO Could Lower Costs."