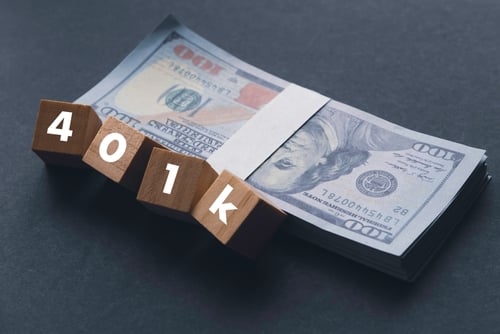 Employees today want much more than just a paycheck for a day's work. They want to feel respected and supported as the individuals they are, both inside and outside of work. One way to do that, which also helps attract future employees, is to offer your team retirement benefits.
A 401k is a type of retirement benefit that only employers can offer. So, the only way your team gets the benefits of this retirement account is if you provide it. While you're not required to do so, offering 401k benefits helps employees and can create a more dedicated employee base. However, 401k plans are tough to implement and manage, so seeking guidance will help ensure your company maintains compliance as you implement your plans. 
PEOs Understand Retirement Services
A Professional Employer Organization (PEO) is an HR outsourcing company that provides your business with HR support and services, including retirement planning. A PEO staffs experts specially trained in retirement plan implementation and management. 
That is helpful if you're looking to add a 401k plan to your company benefits package because these retirement plans require strict adherence to compliance and regulations. PEOs help you manage your 401k by ensuring compliance, helping you navigate any complexities, and preventing fines.
Instead of hiring a new HR staff member, you can outsource your retirement planning needs to a PEO. You can trust that you will have access to multiple retirement planning experts. You're not relying on a single internal employee to manage a complex retirement plan, among other duties.
Reduce Costs of 401k Services
A 401k, like any retirement plan, comes with administrative costs above and beyond the salary you pay an internal employee to implement and manage the plans. 401k costs can include fiduciary fees, investment fees, and administration fees. These fees quickly add up and cut into your employees' retirement gains. 
However, partnering with a PEO helps you save on these costs. PEOs work with many small business clients, which means they have a vast pool of employees that can be attractive to companies offering retirement plans. As a result, PEOs can negotiate better rates, rate reductions, and sometimes eliminate fees because of their scale. PEOs then pass all these cost savings onto you and your employees, letting them save more for retirement and do so more quickly.
Outsource Recordkeeping
Recordkeeping is crucial to maintain compliance with 401k retirement plans. You must keep countless records and annual audits and reports you need to run. You must keep some of this information for years and report other data to the 401k plan provider.
Understanding what information you need is challenging, let alone ensuring you meet the requirements for keeping the records. A PEO will help you track all the 401k records and ensure you keep them in one place. That allows you to stay compliant and reduces the time you spend on 401k administration tasks.
Ensure You Maintain Compliance
When you have your records in order, you're more likely to maintain compliance with the strict regulations surrounding 401k plans. You're dealing with confidential employee records, which you need to store in a safe and secure location. There's also information that you'll need to submit correctly and on time. If you make a mistake or miss a deadline, you could face penalties, including increased costs or removal from the 401k plan.
That is where a PEO can step up and help small businesses manage these complexities. A PEO acts as your company's fiduciary. That way, you don't have to, and it allows you to avoid the headaches that come with being a fiduciary. 
You don't have to worry about keeping the 401k records. Your PEO does that for you. You don't have to worry about providing accurate and timely information to the 401k plan provider or government agencies. Your PEO does that for you.
Acting as your fiduciary, your PEO manages this entire process for you and carries the burden if any issues arise. If you make a mistake or a report isn't timely filed, the PEO shoulders the financial responsibilities for that mistake, not you. 
It's reassuring to employees that an organization that understands how to navigate the complexities of retirement plans manages theirs. Ultimately, this gives your employees more confidence in your company, helping you retain and attract high-quality employees.
Choose the Right PEO for Your 401k
A 401k is one of the most sought-after employee benefits. Adding a 401k retirement plan to your existing employee benefits package can increase your employee morale, increasing their loyalty to your organization. That also helps you attract higher-quality workers to continue growing your organization.
Best of all, partnering with a PEO offers more than solely 401k retirement planning services and support. You gain access to a suite of comprehensive HR outsourcing benefits which can help reduce your overall costs. Your PEO will work with you to ensure you're getting the best ROI, bringing the benefits you and your employees need and want, all at costs you can afford.
Not every PEO is created equal. Not every PEO can offer you retirement planning experts who can manage your 401k plan for you. Make sure you do your due diligence and choose the right PEO for your 401k needs.