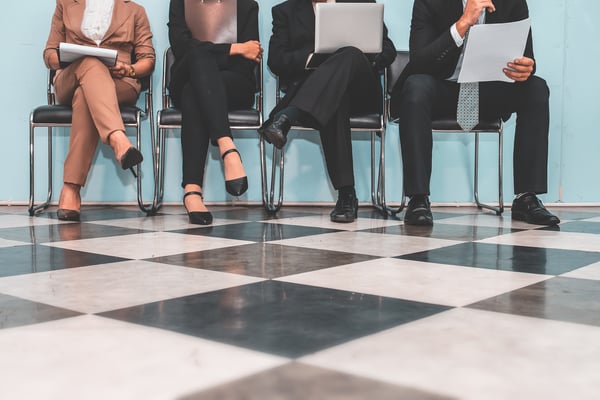 Employee turnover has always been a major concern for businesses. In 2017, U.S. companies had an average 22% turnover rate. In addition, 47% of HR leaders cited employee turnover and retention as their top challenge.
People leave jobs for a number of reasons, such as retirement or relocation. It may also be directly related to your business, like company culture or relationships with co-workers. Regardless of the reason, losing talented employees can have a negative impact on your business in a number of ways.
1. High Cost of Turnover
Organizations are losing their top performers and it's having a serious impact on their bottom line. Employee turnover currently costs companies in the U.S. over $160 billion per year, while organizations are spending on average $4,000 filling each open position. That number increases for high-level employees, which cost an organization even more in terms of both real dollars and lost productivity.
2. Decreased Productivity
Beyond the additional costs of replacing an employee, turnover can also cause productivity loss among your staff. A top performer can deliver over 400% greater productivity than an average performer. Losing even one star employee can make it difficult to maintain the same level of output, affecting your revenue and profitability. Furthermore, remaining employees may be responsible for filling in the gap, which may affect their productivity.
3. Lower Product or Service Quality
Constantly replacing employees not only leads to lower productivity, but it can also lead to poor quality of work. This is usually due to lack of training or a heavy workload brought on by those who left. Providing sub-par products and services can cause you to lose customers and customer referrals, impacting your business and bottom line.
4. Low Morale
High turnover can cause employees to question your business practices - regardless of the reasons behind it - leading to low morale. This is a common byproduct of turnover, as employees may feel insecure about their own jobs or become overworked from taking on additional duties. The effects of low morale include reduced productivity, less motivation, dissatisfaction and even more turnover.
5. Time Commitment
The time to fill an open position depends on a number of factors such as the industry, the level in the organization and the specialization of the position. With average time to fill an open position hovering around 42 days, talent acquisition teams are really feeling the strain of high turnover. Worse, turnover tends to take time away from focusing on critical business initiatives and driving strategy forward. The lack of continuity in key positions, for example, can easily set a project back by several months.
Partner with a PEO to Reduce Turnover
High employee turnover can have damaging effects on your business. Beyond costs, it can affect employee morale, productivity and their quality of service. Protect your business from these negative effects by partnering with a PEO like PRemployer. Our services have been proven to help small businesses attract and retain the best talent. What's more, 14-16% of small businesses that work with a PEO have lower turnover rates and a higher likelihood of long-term success.
With a team of professionals available to support your human resources needs, you'll have access to a broad array of services that may otherwise be outside your grasp. With a well-managed HR department, your business is much more likely to thrive and remain competitive in the marketplace - giving your employees more incentive to stick around for the long haul.