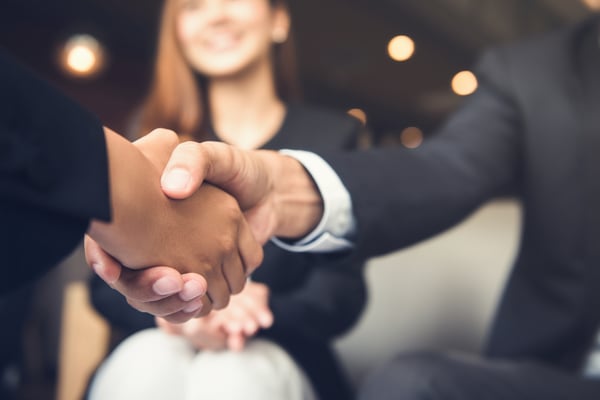 A Professional Employer Organization (PEO) can become a trusted partner of your business. Over time, PEOs demonstrate the results of that trust by providing you with accurate and high-quality HR outsourcing services. However, before you partner with a PEO, you want to get a sense of whether you will be able to trust them.
While this can be hard to do before you experience the PEO's services for yourself, there are questions you can pose that will help you determine whether they are likely to be a trustworthy partner. Read on to learn the most important questions you can pose to a potential PEO.
What are Your Core Values?
Over time, you have developed core values for your organization. Your PEO should be no different. While your core values might differ, you want to know your PEO's core values to make sure they align with yours.
Look for values like honesty and integrity. See if the employees live by those values. When a company truly adheres to its core values, you can see it in how every employee goes about their day.
How Long Have You Been Serving Clients?
While longevity itself will not be a primary indicator of a PEOs trustworthiness, longevity does mean that they have successful clients and have made a name for themselves in the industry. Some PEO owners hope to build quickly and sell for a profit.
Look for a PEO that has been around for at least 20 years. During that time, they may have amassed a client base that has stayed with them because they offered a quality service at affordable prices.
What Case Studies do You Have?
The PEO should want to show you how it has transformed clients' businesses, helped them increase revenue, decrease turnover, and save clients money. Any PEO that has this information will be happy to show you even before you ask.
Case studies are a great way to learn about other clients the PEO serves and how the PEO can help. Review these case studies to understand how the PEO would provide guidance and assistance to your business.
Do You Have References We can Check?
One of the best ways to evaluate any service is by speaking with past and current customers. They are the ones who will give you the real story about what it is like to be a client of a particular PEO. This information is vital because you want to know about any red flags before joining the PEO.
Don't just ask about how the PEO functions day-to-day. Ask for examples of when the things didn't go well with the PEO. How did they respond? Did they take responsibility or blame others? How a PEO handles errors or missteps tells a great deal about their integrity and willingness to get problems resolved to the client's complete satisfaction.
When you talk with a reference, ask if they know any other clients of the PEO. Clients referred by the PEO are likely to speak highly of them. When you talk to clients the PEO did not recommend, you get more honest feedback.
If you ask for a list of customers you can speak with, and the PEO hesitates or outright refuses to give you a list, that is a serious red flag. Every PEO that has satisfied clients will want to have potential new clients like you speak with them.
Who is Handling My Account?
Many larger PEOs will not give you a dedicated representative. Instead, whenever you have an issue or have a question, you call or chat with a random representative who may or may not know your business background.
Having a representative dedicated to you means that you get to develop a relationship with them. They get to learn your business needs and goals. Your employees should know they have someone they can trust to answer HR questions. It's harder to trust a chat box or a random person at a call center.
If you ask to meet the account manager assigned to you and the PEO cannot provide you a name, that may not be the right PEO for your business. Having a dedicated representative can drastically improve your experience with the PEO.
Trusting the Right PEO
Asking questions of a potential PEO serves many purposes. It allows you to see what answers the PEO provides you, but it also gives you a chance to see how transparent and forthcoming with information they are during your evaluation process.
Asking these specific questions we have laid out for you will help you determine a potential PEO's trustworthiness. Their honesty in answers will give you an idea of their ability to provide a quality service to you and your company.
There are more steps to take besides just asking these questions and evaluating the PEO's answers. To learn what else goes into determining trustworthiness besides questions, download our free eBook "How to Find a PEO You can Trust."