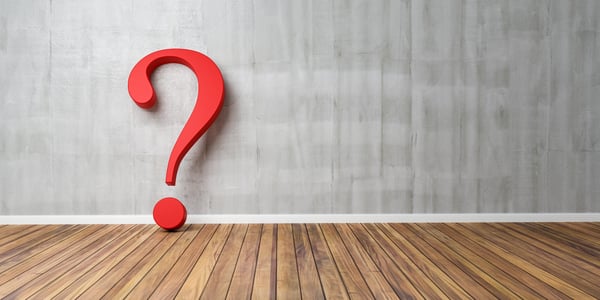 When it comes to partnering with a PEO, there are a few key things most employers want to know. Knowing what it is and how it can assist in increased productivity, efficiency, and growth for your business may be beneficial. Here are the answers to a few questions you may have about PEO companies and how they work:
1. What is a PEO?
A PEO is a professional employer organization. They provide outsourced human resource services for small to midsize businesses, including administration, recruiting, payroll, employee benefits, workers' compensation and more.
2. What types of companies use PEOs?
PEOs work with a number of companies in different industries. They usually partner with companies who have between 50 to 250 staff members, and their clients range from accounting firms to small manufacturers. Virtually any company can find value in using a PEO, especially if they have the task of managing benefits and human resources for their employees. In fact, industry experts estimate that 2-3 million Americans are currently co-employed in a PEO arrangement.
3. What is the co-employment relationship?
Working with a PEO creates a co-employment relationship This means that your employees will appear to be on the payroll of your PEO partner for the purpose of taxes and compliance, but you retain oversight of your staff, giving you the productivity and cost benefits without the overhead or paperwork that needs to be handled.
This may be one of the reasons why 98% of businesses using a PEO recommend it to others, according to Business News Daily. The co-employment model helps you retain control of your business decisions while letting the PEO handle the details.
4. What are the benefits of partnering with a PEO?
There are many benefits to partnering with a PEO. Working with a PEO helps you:
Focus on strategic growth initiatives
PEOs save you time and allow you to invest it in activities designed to help your business grow. Not surprising, companies that partner with a PEO experience 7-9% faster growth than the average business, according to NAPEO.
Reduce costs
In partnership with a PEO, you can outsource key business functions to a company that has broad HR expertise and economies of scale. This gives the PEO organization leverage to negotiate lower fees and rates for their clients, particularly in terms of employee benefits. As a result, the cost of administration for those who partner with a PEO is 35% lower, with significant savings in human resource costs.
Maintain peace of mind
PEOs are tasked with protecting your business while ensuring legal compliance in a number of areas, including payroll, risk management, workplace safety and more. You can rest assured that your HR operations are in great, capable hands when partnering with a PEO.
5. Can I trust a PEO with my company's financial information and assets?
PEOs like PRemployer comply with state-specific data privacy and security requirements, in addition to providing liability protection for their clients. This helps ensure every client's company and employee information is secure and that they are protected from any potential risks that may arise. Adhering to these security practices gives clients confidence in HR services provided by a PEO.
6. Will I lose control of my business?
The answer: Absolutely not. The client (employer) retains ownership of the company and control over its operations. As co-employers, the PEO and client will contractually share or allocate employer responsibilities and liabilities per a client service agreement (CSA). The PEO will normally only assume responsibilities associated with a "general" employer for purposes of administration of benefits and remittance of payroll and payroll taxes.
Knowing the process of how to select and work with a PEO is key. For more information, begin with having a conversation with a PEO like PRemployer. We can assist in answering additional questions you may have about PEOs and how they can help streamline your HR operations to give you the flexibility and focus to grow your business.